7 Inspiring Movies about Dads for Father's Day
By Michael Foust, Crosswalk.com
Most major movies in Hollywood include universal, family-centric themes everyone can embrace.
Some films, though, rise above the rest in this category.
Some films even focus on specific relationships within the family, such as the unique bond between fathers and their children.
Movies about fathers can motivate men to become better dads. They can encourage them to make a course correction before it's too late. They even can spark a movement of reconciliation.
Below are seven movies about dads that are guaranteed to inspire.
Photo courtesy: ©Getty Images/Fizkes
1. A Faith-Based Movie that Will Motivate You
Courageous (2011)
A father faces tough questions about family and faith after suffering a life-altering tragedy. Courageous was the fourth film by filmmakers Alex and Stephen Kendrick and tells the stories of police officers struggling to become better dads. The Kendricks even released a book (The Resolution for Men) to accompany the movie. Incidentally, the film is being re-released this fall with an updated ending. Rated PG-13 for some violence and drug content.
Photo courtesy: ©Affirm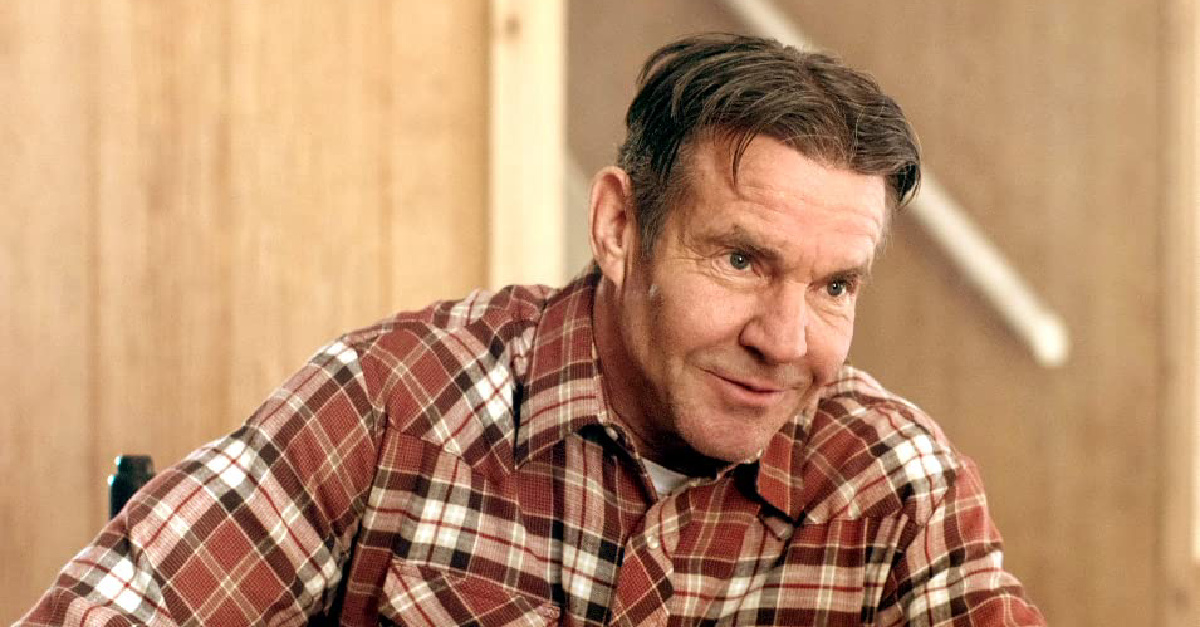 2. A Faith-Based Film about Failure and Redemption
I Can Only Imagine (2018)
A boy raised in an abusive home grows up to reconcile with his father – and to pen one of the most popular contemporary Christian songs of all time. The film was directed by Jon and Andrew Erwin and is based on the true story of MercyMe's Bart Millard. At times, it's painful to watch. Still, it includes a powerful lesson: It's never too late to find redemption. Rated PG for thematic elements, including some violence.
Photo courtesy: ©Roadside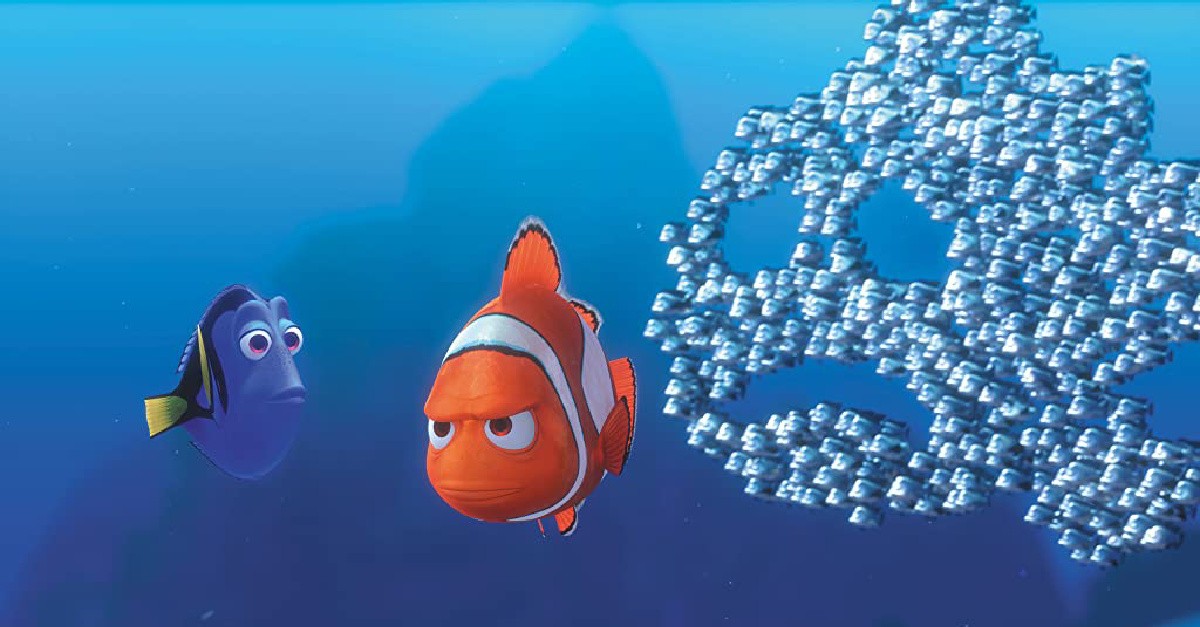 3. A Dad Movie for the Whole Family
Finding Nemo (2003)
A clownfish named Marlin gets separated from his son, Nemo, and travels across the ocean to find him. Along the way, Marlin is assisted by a blue tang fish, Dory. This Pixar film includes a powerful lesson on parental love (as well as a thought-provoking message about being overprotective). It was nominated for four Oscars and won one (Best Animated Feature). Rated G.
Photo courtesy: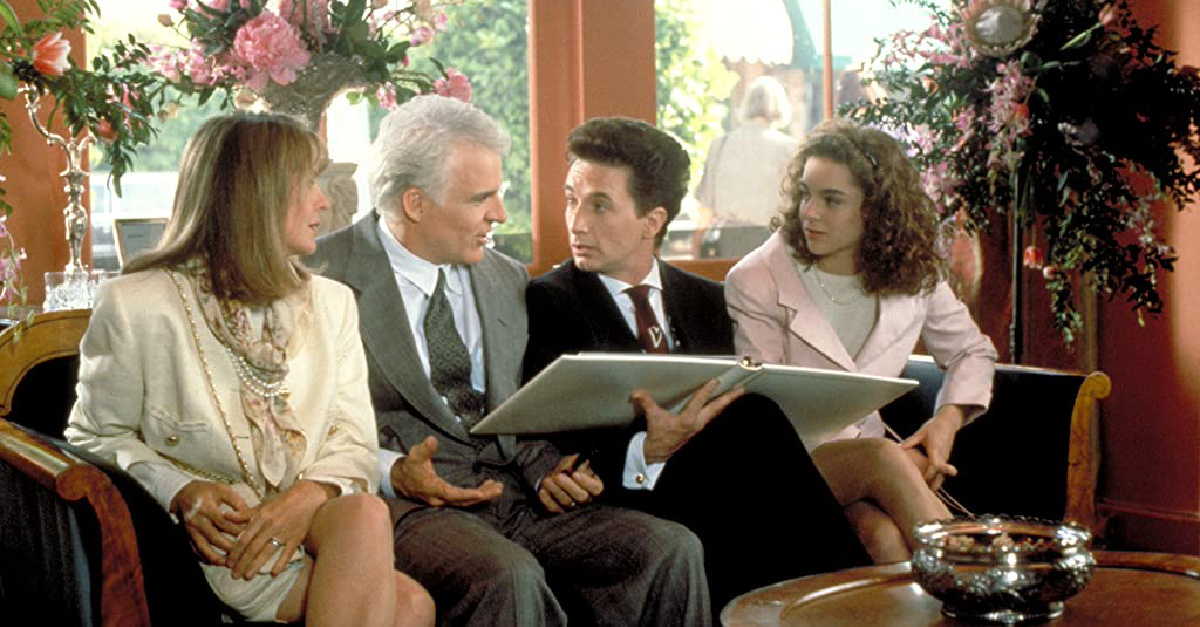 4. A Steve Martin Movie that Will Make you Laugh
Father of the Bride (1991)
A father is shocked when he learns his college-aged daughter is getting married – and even more shocked when he learns the price of the wedding. This classic comedy stars Steve Martin in the lead role and aims straight at the heart of families with daughters. It didn't win any major awards, but it should have. It's one of the funniest films from the past 50 years. Rated PG.
Photo courtesy: ©Touchstone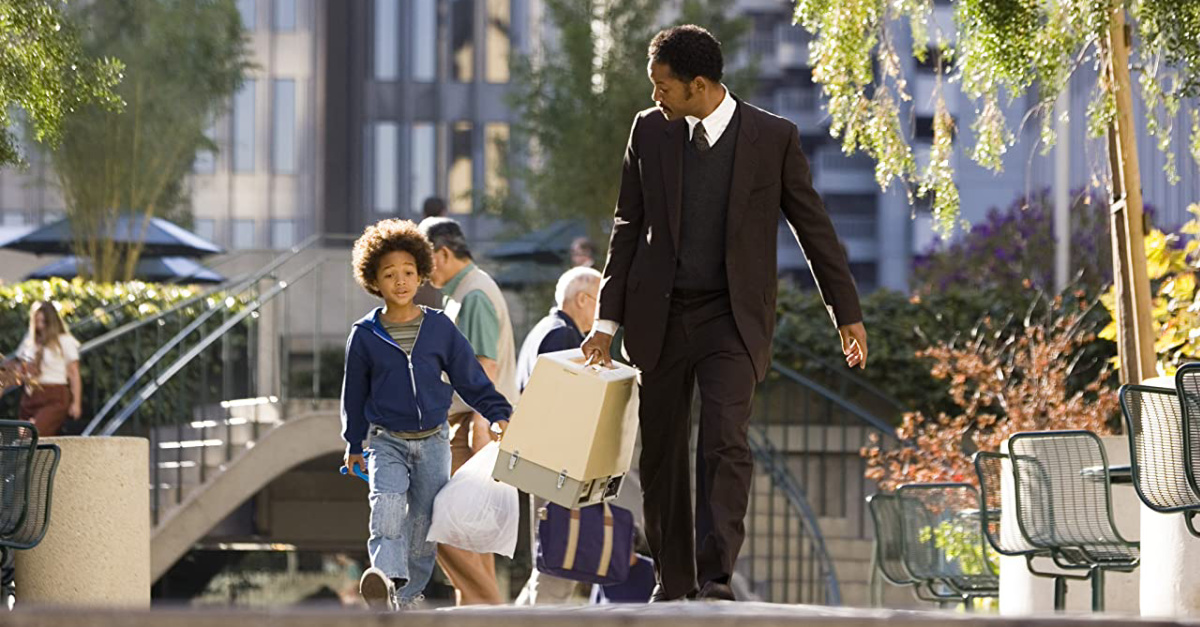 5. A Will Smith Movie that Will Make you Cry
Pursuit of Happyness (2006)
A single father battles joblessness and brief homelessness while taking care of his 5-year-old son. Despite his misfortune, he is determined to be a better father than was his own dad. The film stars Will Smith and was inspired by a true story about a man, Chris Gardner, who wrote a book about his life. It was nominated for an Oscar (Best Actor) and includes strong themes of sacrifice and love. Rated PG-13 for some language.
Photo courtesy: ©Columbia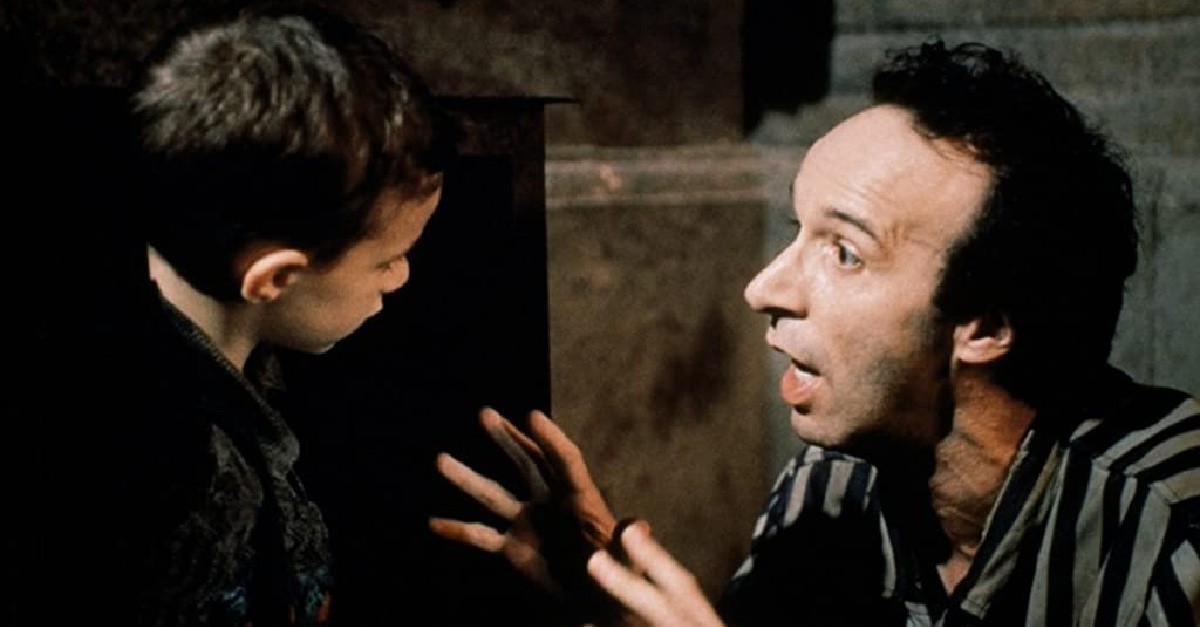 6. A Movie Inspired by World War II Events
Life Is Beautiful (1998)
A Jewish father, Guido Orefice, shields his young son from the horrors of a Nazi concentration camp with a series of comical games. The movie was partially inspired by the story of Rubino Romeo Salmoni, a Holocaust survivor. Life Is Beautiful was nominated for seven Oscars and won three (Best Actor, Best Music and Best Foreign Language Film). Rated PG-13 for Holocaust-related thematic elements.
Photo courtesy: ©Melampo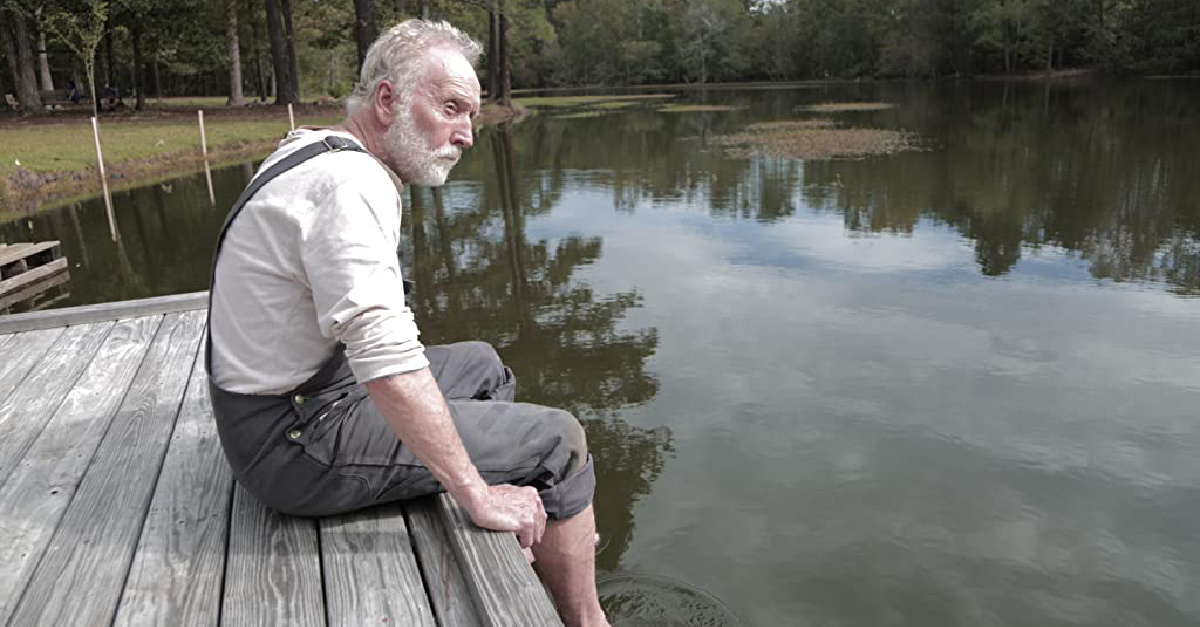 7. A New Movie about a Father's Impact
A Father's Legacy (2021)
An elderly man is taken hostage at his secluded home by a young man on the run from police. Not fearing death, the older man opens up about his past and forms a bond with his captor. The film stars Tobin Bell (Mississippi Burning, Saw series) and Jason Mac (The Vampire Diaries) in the lead roles. Mac wrote and directed it. The film includes powerful lessons about a father's responsibility and legacy. It is unrated and includes minor language.
Photo courtesy: ©Pondhouse