4 Things to Know about The Hill, the Faith-Based Baseball Film Starring Dennis Quaid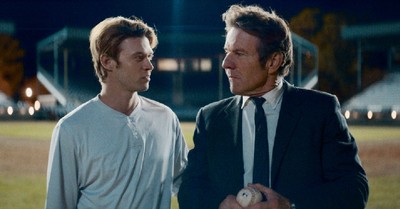 By Michael Foust, Crosswalk.com
Rickey is a young boy with an upbeat outlook, a strong faith and an uncanny ability to hit a baseball out of the park.
He's also a boy with a degenerative spinal disease and leg braces.
Even so, Rickey dreams of playing professional baseball someday alongside the diamond greats of the day, including his favorite player, Mickey Mantle. After all, Rickey can hit a rock – a rock! – some 200 feet using only a stick.
His family and friends, though, aren't so optimistic about his dreams. The neighborhood kids bully him. His father – a Baptist pastor – refuses to let him join Little League.
"You can't play baseball," he is told. "You can't even run."
Rickey's dream seems to be dying. That is, until a few heroes in his life step up to make a difference.
The new faith-based movie The Hill (PG) tells the story of Rickey Hill, a boy who grew up in the bone-dry fields of rural Texas and overcame long odds to try out for the Major Leagues.
Here are four things you should know about it:
Photo courtesy: ©Briarcliff Entertainment, used with permission.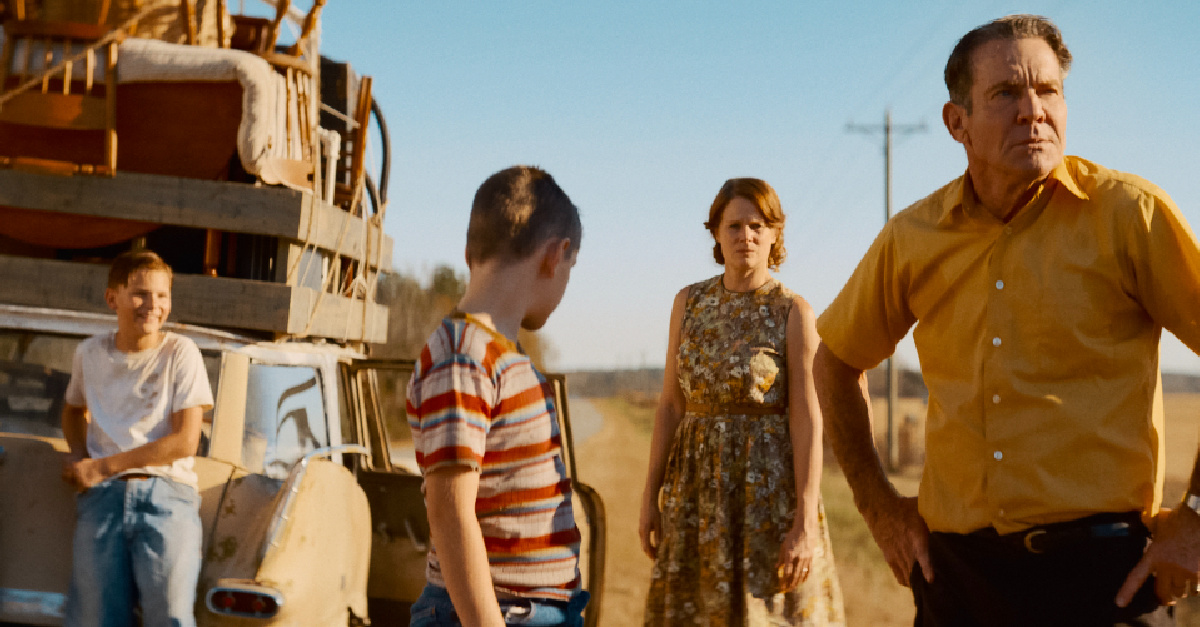 1. It's Based on a True Story
The story of Hill is one of the most remarkable and inspiring true-life tales you've ever heard. In the film, he grows up under the watchful eye of his father, who teaches him to love his enemies – including the argumentative town drunk – and to take responsibility for his actions. (In one poignant scene, Rickey accidentally breaks a truck window and quickly fesses up instead of running.) Rickey easily hits dingers in backyard baseball games but is blocked from playing organized baseball due to the opposition of his father, who considers baseball "worldly," and is concerned Rickey will become paralyzed. (Despite his stubborn streak, Hill's father loves his children unconditionally and treats everyone around him with kindness.)
The backdrop to Rickey's baseball dream is his father's struggling ministry as a pastor. One church fires him for his opposition to tobacco in church services. The next church welcomes him with open arms – yet struggles to pay him a living wage.
The first half of the film focuses on Rickey's boyhood. The back half of the film spotlights his stardom in high school and college.
Photo courtesy: ©Briarcliff Entertainment, used with permission.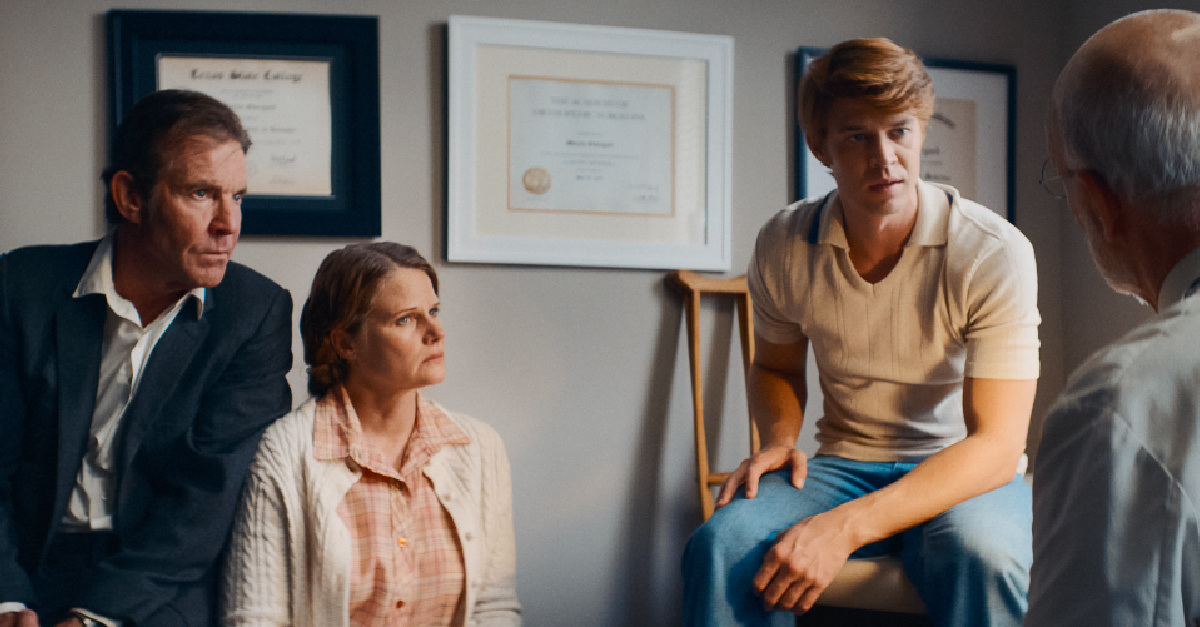 2. The Writer of Rudy and Hoosiers Was Involved
Quaid (Blue Miracle, I Can Only Imagine) isn't the only big name in the movie. Colin Ford (Walker, A Thousand Tomorrows) portrays an older Rickey Hill, while Scott Glenn (The Bourne Legacy, The Silence of the Lambs) plays a baseball scout. All three are excellent.
Then there's Angelo Pizzo, who is best known for writing Rudy (1993) and Hoosiers (1986) and co-wrote the script with Scott Marshall Smith (who wrote the 2000 film Men of Honor). Rudy and Hoosiers are considered two of the best sports movies of all time.
Director Jeff Celentano told Crosswalk that Pizzo came onto the project thanks to a mutual friend.
"[My friend] said, 'Who's your dream screenwriter for this movie?' And I said, 'Well, I don't want to tell you that because it's never going to happen.'"
Celentano's dream screenwriter was Pizzo, who soon came on board thanks to the mutual connection.
Photo courtesy: ©Briarcliff Entertainment, used with permission.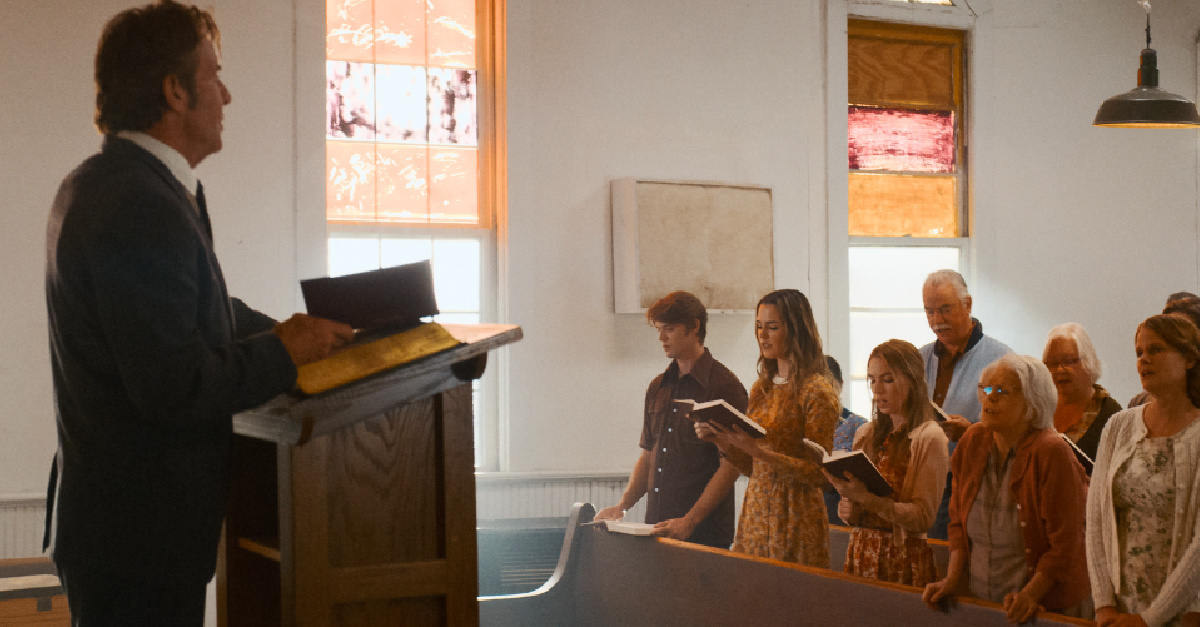 3. It's Filled with Faith and Inspiration
The Hill doesn't shy away from faith. We see Rickey's father preach three times – each sermon is an important part of the plot. (In one scene, he repents of his stubborn attitude toward his son.) We hear the family quote Scripture and see his dad read the Bible. We also watch the family put their faith into practice during multiple trials, whether they're broken down on the side of the road in the middle of a storm or at a restaurant without enough money for food. (Each time, God provided.)
Unlike several recent faith films in which Quaid portrayed a cold-hearted curmudgeon (I Can Only Imagine and Blue Miracle come to mind), The Hill allows him to play a father who practices the fruit of the Spirit and repents of his faults.
"My faith in Jesus was always number one," the real Rickey Hill told Crosswalk. "Family [was] second, baseball third. And if it hadn't been for my faith, I wouldn't have carried on."
Photo courtesy: ©Briarcliff Entertainment, used with permission.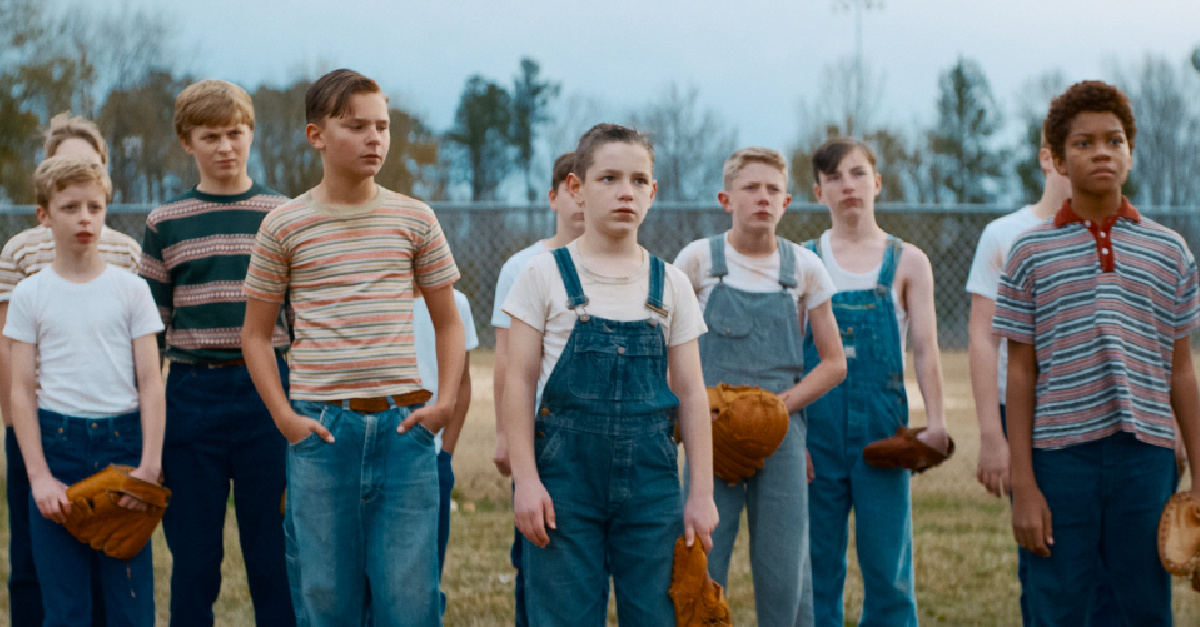 4. It's a Family Film with a Solid Message
The Hill delivers a rarity in 21st-century moviemaking: a PG-rated live-action drama. It has only a few speed bumps for parents, including mild language (more on that below), cigarette smoking and a brief fight. It's far more family-friendly than most sports movies.
It's also packed with life lessons about persevering (Rickey never gives up), growing in patience (Rickey's father learns to tolerate strong-willed church members), trusting God (the entire family does that), helping others (the town raises money for Rickey's surgery) and seeking forgiveness (Rickey's father does that).
Celentano told Crosswalk he wanted to make a "beautiful movie" that people would watch again and again, like Field of Dreams and The Natural. One person who attended a screening, Celentano said, told him afterward, "I had the worst week of my life and your movie has changed me completely."
The Hill reminds you of Hollywood films of yesteryear: inspiring and family-friendly. We need more movies like it.
The Hill is rated PG for thematic content, language and smoking throughout. Language details: bada-- (1), d--n (1), d---dest (1), OMG (1 -- said perhaps as a prayer), and maybe two single misuses of "God" in a fit of rage. One child nearly says s--t but stops himself.
Discussion questions: Was Rickey wrong to disobey his father? Was his father wrong to oppose Rickey's baseball career? Biblically, how do you know when you should "follow your dream"? Can it become an unhealthy obsession?
Entertainment rating: 4 out of 5 stars.
Family-friendly rating: 4 out of 5 stars.
Photo courtesy: ©Briarcliff Entertainment, used with permission.
---
Michael Foust has covered the intersection of faith and news for 20 years. His stories have appeared in Baptist Press, Christianity Today, The Christian Post, the Leaf-Chronicle, the Toronto Star and the Knoxville News-Sentinel.
Looking for Wholesome Family Films This Christmas Season? Listen to Our Culture Expert Share Her Top 5 Family-Centered Films - Perfect for Family Movie Night!
The views and opinions expressed in this podcast are those of the speakers and do not necessarily reflect the views or positions of Salem Web Network and Salem Media Group.