10 Bible Verses to Build Your Tween Daughter's Confidence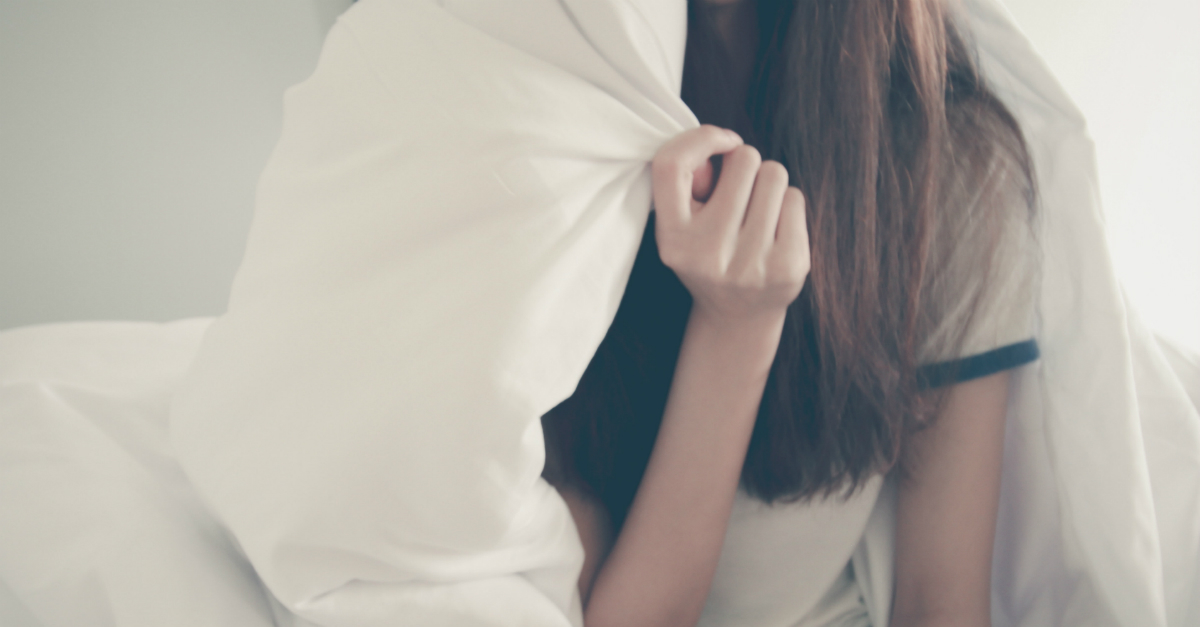 By Dolores Smyth, Crosswalk.com
In my household, my husband and I have two daughters who are in the thick of navigating "tweenhood," that "in between" stage from ages 9 to 12 when our kids aren't young children anymore but aren't teenagers either. Although it seems like only yesterday that our girls acted like gleeful, carefree kids, our tweens now increasingly fret about their choices, their future, and the status of their friendships.
When our daughters get bogged down by this self-doubt, my husband and I reassure them that we love and support them. We also turn to God's Word to help further disarm the insecurities that often steal our daughters' peace.
Here are 10 Bible verses to help you instill confidence in your tween daughter, too.
Photo Credit: ©Pexels/Tirachard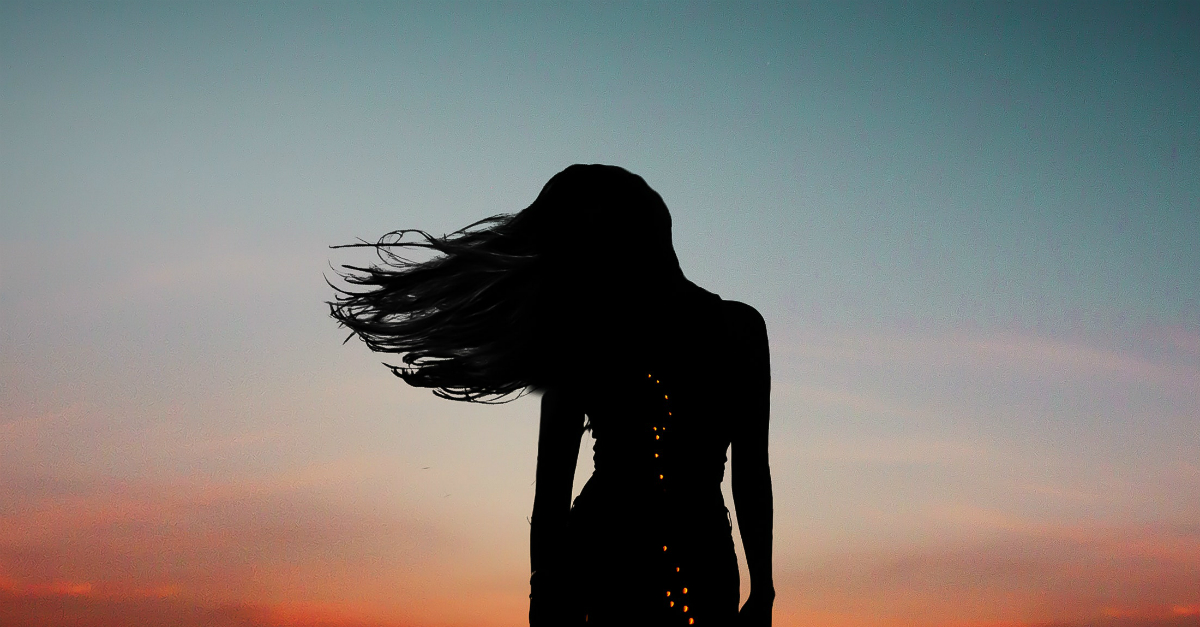 1. A Confidence-Building Verse to Unravel Fear and Timidity
"For God has not given us a spirit of fear and timidity, but of power, love, and self-discipline" (2 Timothy 1:7 NLT).
Your tween, along with the rest of humanity, is made in God's image and entrusted with the guardianship of the entire world (Genesis 1:27-28). This emboldening duty of care reflects God's trust in mankind's ability to justly look after for His creations. In addition, our appointed stewardship of the Earth highlights the strength and self-control God instilled in us from the beginning.
Remind your daughter that her God-given spirit of power, love, and self-discipline, along with the frequent study of Scripture, equip her with everything she needs to live by and rest easy in God's Word. Your tween's faithfulness, in turn, will give her the confidence to hold her head up high with the knowledge that she walks with God's blessing and promise of salvation.
2. A Confidence-Building Verse to Bounce Back from Failure
"For I can do everything through Christ, who gives me strength" (Philippians 4:13).
Tweens today are under mounting pressure to excel academically, commit to extracurricular activities, and get their chores done at home, all while making sure to get a good night's sleep. This overscheduling can lead to drastically unrealistic expectations, causing tweens to unfairly label themselves as "failures" if they don't ace tests, play a sport every season, and know three languages. Most adults wouldn't measure up if held to that standard of "success!"
Failure isn't always a bad thing. In fact, repeated failure in an area is a sign that your child should redirect her efforts to something better-suited to her interests and abilities. The verse, "For I can do everything through Christ, who gives me strength," includes encouraging your tween to have the strength to learn from her failures, change course despite what her friends and classmates may be doing, and take steps toward a new, more enjoyable path.
Photo Credit: ©Pexels/luizclas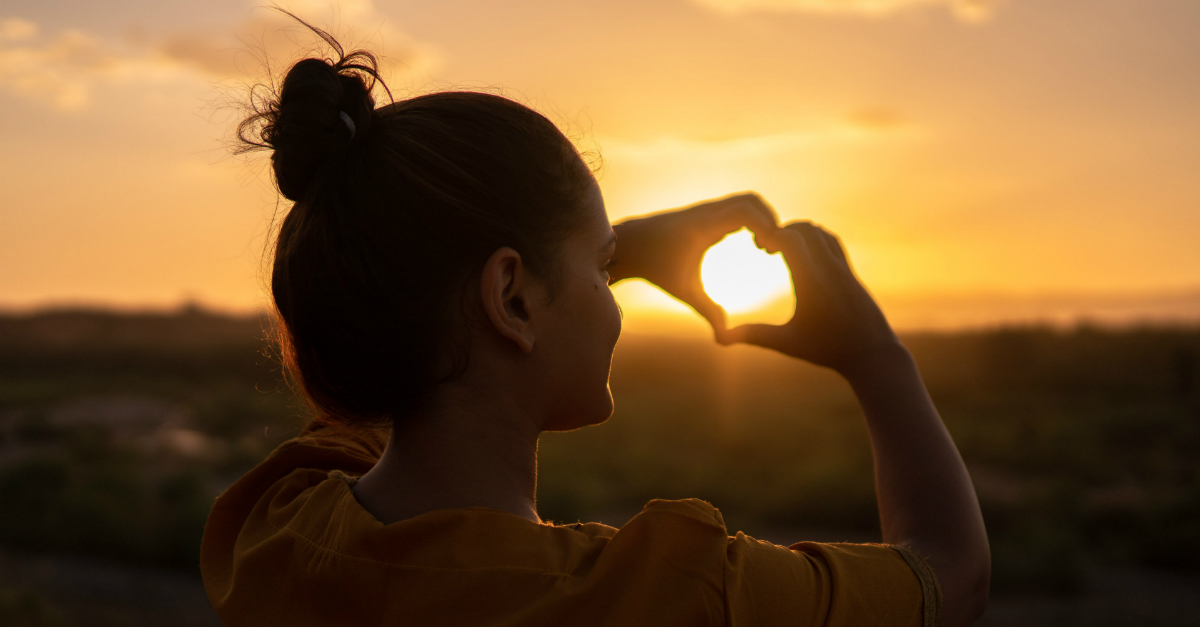 3. A Confidence-Building Verse to Quell Anxiety About the Unknown
"For I know the plans I have for you," says the Lord. "They are plans for good and not for disaster, to give you a future and a hope" (Jeremiah 29:11).
The preteen years are fraught with anxiety about the unknown. Tweens worry if they'll qualify for honors classes, if they'll be cast in the school play, or if other kids will want to be their friend. This awareness of possible rejection can induce gripping anxiety, especially for the child who doesn't know how watched-over she is by her Father in Heaven.
Counsel your tween to place her worries at the foot of the Cross (1 Peter 5:7). Ease her qualms by telling her of God's promise that if she follows His Word, it'll serve as a lamp to her feet that lights her path even in times of doubt and despair (Psalm 119:105). Advise her to have faith that the Lord has plans in motion that will give her a flourishing and hopeful life.
4. A Confidence-Building Verse to Lessen Worries About a New Situation
"This is my command--be strong and courageous! Do not be afraid or discouraged. For the Lord your God is with you wherever you go" (Joshua 1:9).
Kids face new experiences all the time and new things can be scary. From being the "new kid" in school to singing for the first time in front of parents and peers, tweens endure the stress of new situations routinely. Adding to this stress is the fact that classmates at this age often stare and snicker, compounding your tween's hesitation to face something new.
It's essential to allow your preteen to confront new, age-appropriate situations so that she sees for herself that she can master a challenge. To soothe your child's worries as she gets her footing in new circumstances, assure her that God is with her and wants her to stand firm in strength and courage.
Photo Credit: ©Pexels/Hassan OUAJBIR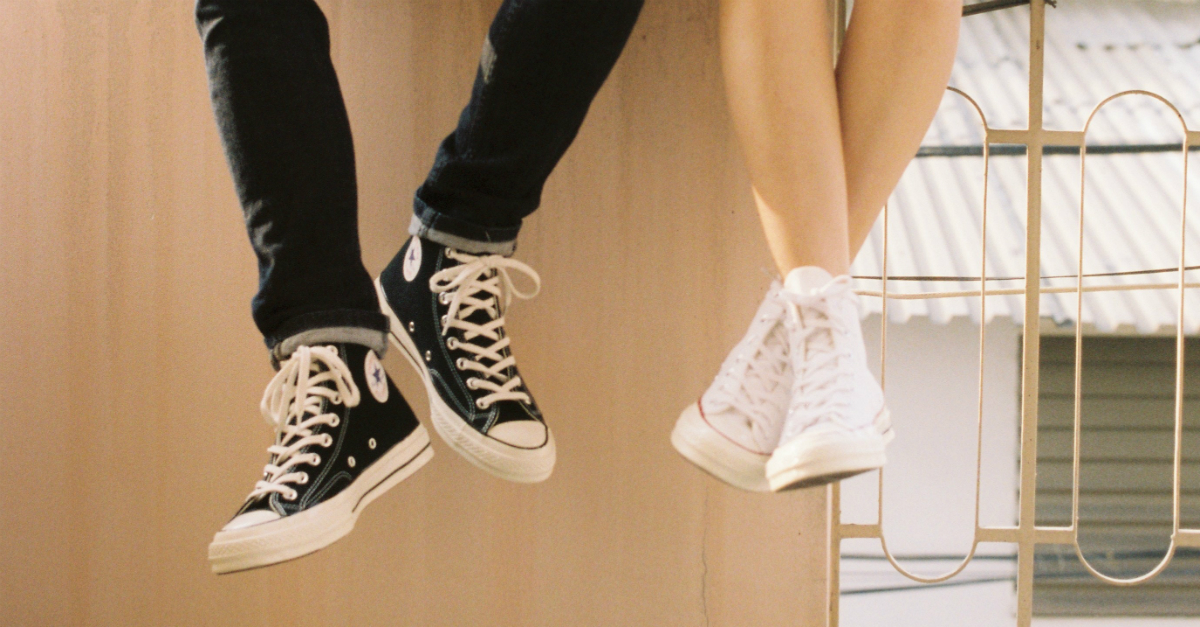 5. A Confidence-Building Verse to Help Let Go of Bad Friendships
"Bad company corrupts good character" (1 Corinthians 15:33).
We all want our children to have friends and it's undeniable that good friends make life sweeter. Unfortunately, not all friendships are good ones. Because of this, it's important to caution your tween that bad company can derail her academically and behaviorally. It's equally important to arm your child with the know-how to spot bad friendships.
Teach your daughter to identify bad friendships by highlighting Scripture's warnings to avoid befriending:
Encourage your tween to let go of such harmful friendships and, instead, seek friendships with tweens who are loyal (Proverbs 17:17), well-intentioned (Proverbs 27:6), and have a good head on their shoulders (Proverbs 13:20). If it takes some time for your daughter to meet a good friend or two, assure her that a quality friendship is worth the wait.
6. A Confidence-Building Verse to Boost Self-Esteem
"For we are God's masterpiece. He has created us anew in Christ Jesus, so we can do the good things He planned for us long ago" (Ephesians 2:10).
Your tween's self-esteem encompasses what she thinks of herself and her capacity to succeed. While it's normal for kids to occasionally doubt themselves, persistently low self-regard should be assessed by a professional. For your part, your daughter needs to know that she is here on purpose and for a purpose. The Almighty Himself knit her together—His masterpiece!—in her mother's womb (Psalm 139:13) and keeps track even of the number of hairs on her head (Luke 12:7).
Your tween should also know that God has a purpose for her life. Her purpose is to: (1) love God and grow close to Him through belief in His Son Jesus Christ (John 14:6); and (2) use her God-given talents to bring others closer to Him (1 Peter 4:10). Your daughter can grow closer to God by knowing and obeying His Word. Further, your daughter can lead others to Him by using her unique talents to serve others in His name—whether her talents be in academia, art, communication, or any other talent God has bestowed on your tween.
Photo Credit: ©Pexels/Duong-Nhan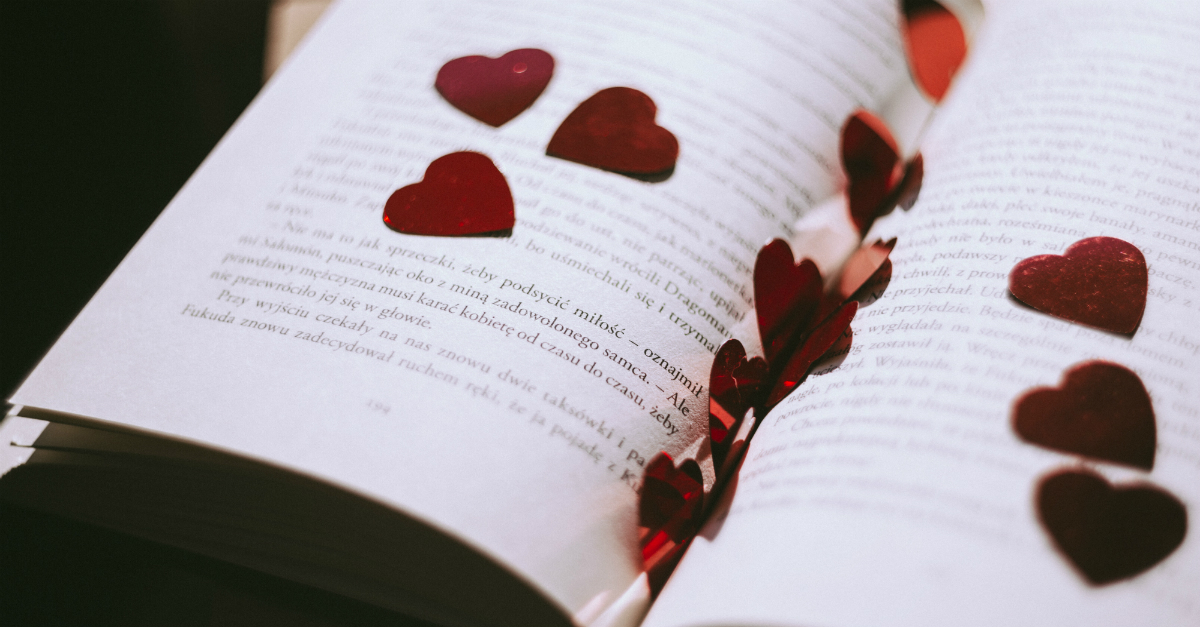 7. A Confidence-Building Verse to Combat Loneliness
"Come close to God, and God will come close to you" (James 4:8).
The tween years can be a lonely time as preteens become more self-conscious and classmates break off into cliques. Even parents who do their best to socialize their child find that bouts of loneliness are inevitable. While your tween may feel lonely for a variety of reasons, one thing remains constant: God, like any other parent, wants to hear her concerns and comfort her.
One way to help your tween combat loneliness is to persuade her to draw closer to God through prayer. Prayer can but doesn't have to be structured or include significant requests. Rather, prayer can be just like having a conversation with a confidante. Let your preteen know that praying in the morning in particular starts the day off on a hopeful note and bolsters her confidence that God is near her, guiding her throughout the day.
8. A Confidence-Building Verse to Help Heal Heartbreak
"He heals the brokenhearted and bandages their wounds" (Psalm 147:3).
Tweens endure heartbreak for many reasons—from the betrayal of a friend to the death of a loved one to the disappointment of unmet expectations. Parents should offer their heartbroken child consolation but it's also vital that you gently teach your child that disappointment is a normal part of life. Show her how to pick herself back up and put her best foot forward by modeling for her what healthy coping techniques look like during your own disappointments.
An added way to help tweens overcome heartache is to urge them to seek solace in He who promises to heal their broken hearts. While broken hearts don't get mended overnight, the Lord promises that if your tween continues to trust in Him, He'll renew her strength and uplift her so that she'll be able to soar on wings like eagles (Isaiah 40:31).
Photo Credit: ©Pexels/freestocks.org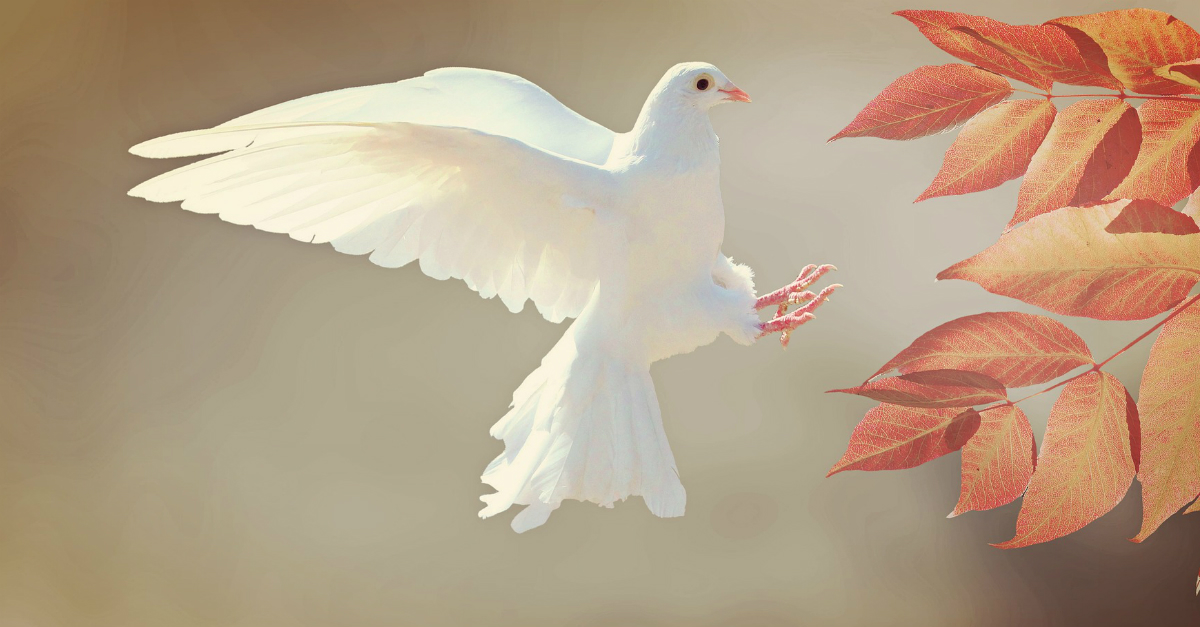 9. A Confidence-Building Verse to Help Handle Bullies
"No weapon turned against you will succeed…vindication will come from Me" (Isaiah 54:17).
Scripture is clear that we shouldn't seek vengeance or hold grudges, for vengeance is His (Leviticus 19:18; Romans 12:19). Instead, we're to love our enemies and pray for those who persecute us (Matthew 5:44). However, we must balance this command with Scripture's instruction to act wisely to ensure that we live our best lives (Philippians 1:9-10).
To help your preteen live her best life, help her to prudently foresee danger and take precautions that amount to self-protection, not revenge (Proverbs 27:12). Precautions include reporting bullies to the appropriate authorities and removing your child from bad situations. Inform your tween that while God wants us to forgive our enemies, forgiveness doesn't require that she keep associating with a person who continues to do her harm.
10. A Confidence-Building Verse to Beat Negative Thinking
"Don't worry about anything; instead, pray about everything. Tell God what you need, and thank him for all He has done" (Philippians 4:6-7).
The mouth speaks what the heart is full of (Matthew 12:34). If your preteen's heart is full of pessimism, she'll soon speak those negative feelings and ultimately, act on them. "Stinkin' thinkin'" brings down your tween and those around her, which will only make her gloomier.
One way to turn your tween's negative attitude around is to give her a devotional journal tailored to her age group. Devotional journals offer your daughter inspiring Bible quotes, focused writing prompts for personal reflection, and short prayers to end writing entries with an attitude of gratitude.
God wants us to be happy and rejoice in Him each day (Psalm 118:24). Cultivating Bible-based confidence in your tween helps her to overcome insecurities and live her best life as He intended!
---
Dolores Smyth is the mother of two tween girls and one (still gleeful and carefree) preschool-aged boy. Dolores looks to Scripture for guidance on parenting and hopes to encourage others to do the same. You can follow her work on Twitter @LolaWordSmyth.
Photo Credit: ©cocoparisienne