Verses I Pray for My Children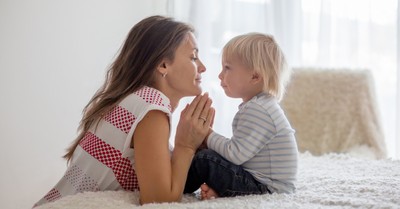 By Megan Moore, Crosswalk.com
Praying for our children is one of the most important things that we can do. Let's look at some Bible verses we can pray in various situations. (Note: All verses are from the NIV but various translations may use wording that you prefer. A Bible app is an easy way to compare translations!)
Photo Credit: ©Getty Images/tatyana_tomsickova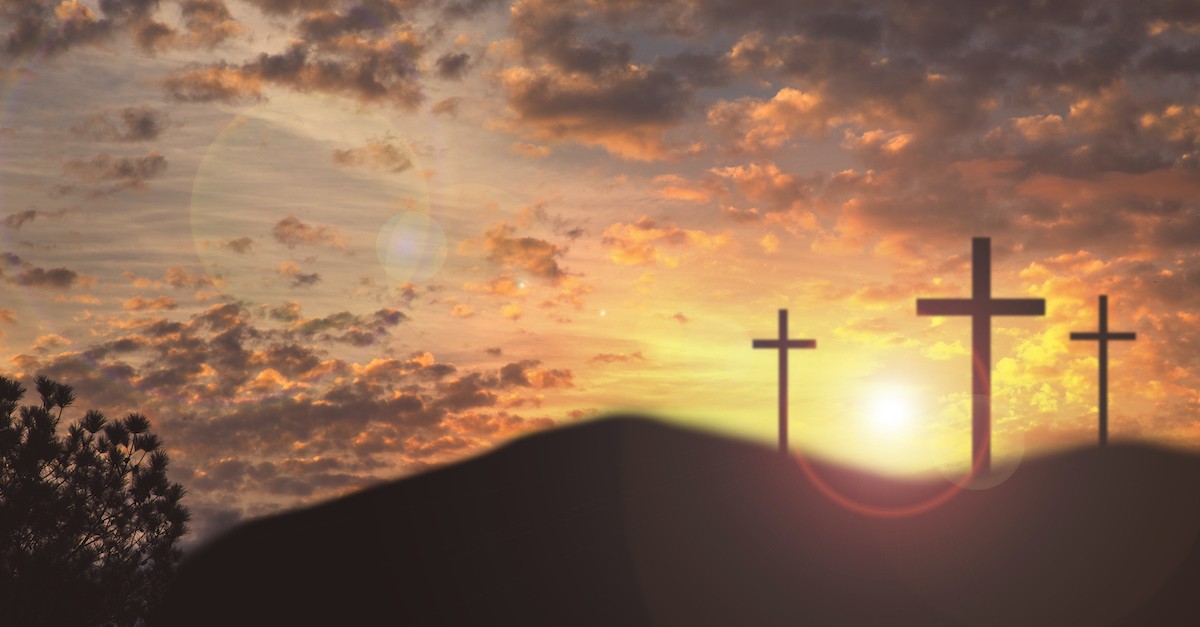 For Their Salvation
We pray for our children's salvation and, for those who are already believers, that they continue to walk in the path of righteousness, returning quickly if they run away from the Lord.
"Since the day we heard about you, we have not stopped praying for you. We continually ask God to fill you with the knowledge of His will through all the wisdom and understanding that the Spirit gives, so that you may live a life worthy of the Lord and please Him in every way; bearing fruit in every good work, growing in the knowledge of God, being strengthened with all power according to His glorious might so that you may have great endurance and patience, and giving joyful thanks to the Father, who has qualified you to share in the inheritance of His holy people in the kingdom of light." Colossians 1:9-12
"For now we really live, since you are standing firm in the Lord. How can we thank God enough for you in return for all the joy we have in the presence of our God because of you?" 1 Thessalonians 3:8-9
"I pray that out of his glorious riches He may strengthen you with power through his Spirit in your inner being, so that Christ may dwell in your hearts through faith. And I pray that you, being rooted and established in love, may have power, together with all the Lord's holy people, to grasp how wide and long and high and deep is the love of Christ, and to know this love that surpasses knowledge—that you may be filled to the measure of all the fullness of God." Ephesians 3:16-19
"And this is my prayer: that your love may abound more and more in knowledge and depth of insight, so that you may be able to discern what is best and may be pure and blameless for the day of Christ, filled with the fruit of righteousness that comes through Jesus Christ—to the glory and praise of God." Philippians 1:9-11
Photo Credit: ©GettyImages/fstop123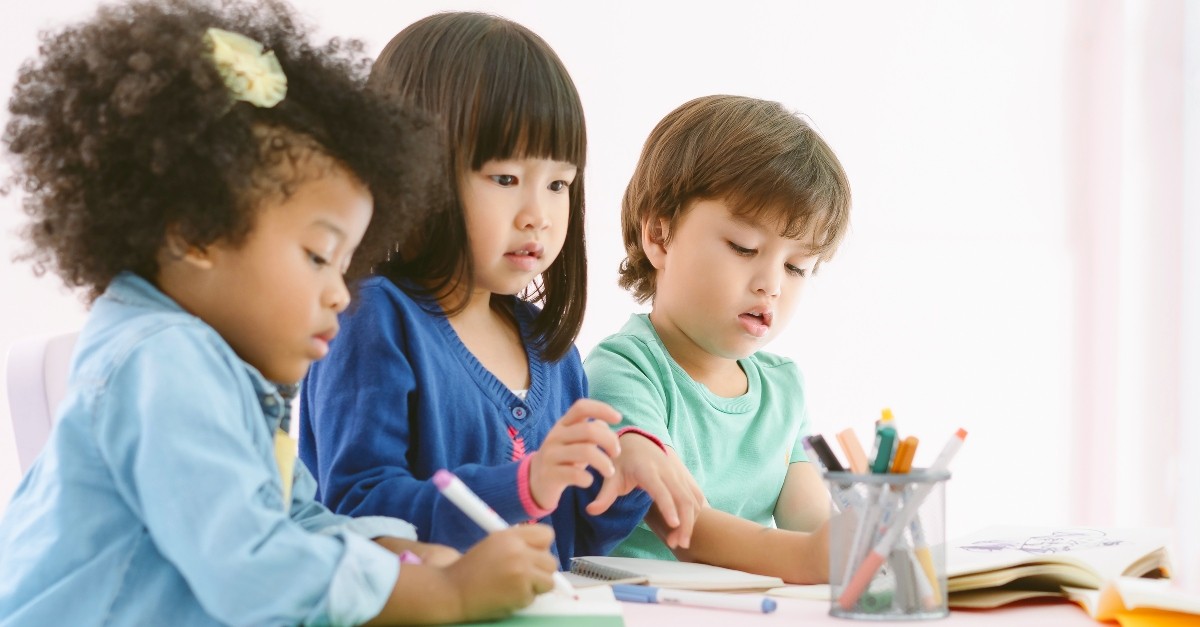 For Their Protection
Our momma hearts regularly pray for spiritual, physical, and emotional protection for our children.
"'No weapon forged against you will prevail, and you will refute every tongue that accuses you. This is the heritage of the servants of the Lord, and this is their vindication from Me,' declares the Lord." Isaiah 54:17
"But the Lord is faithful and He will strengthen you and protect you from the evil one." 2 Thessalonians 3:3
"And my God will meet all your needs according to the riches of His glory in Christ Jesus." Philippians 4:19
Photo Credit: ©iStock/Getty Images Plus/zGel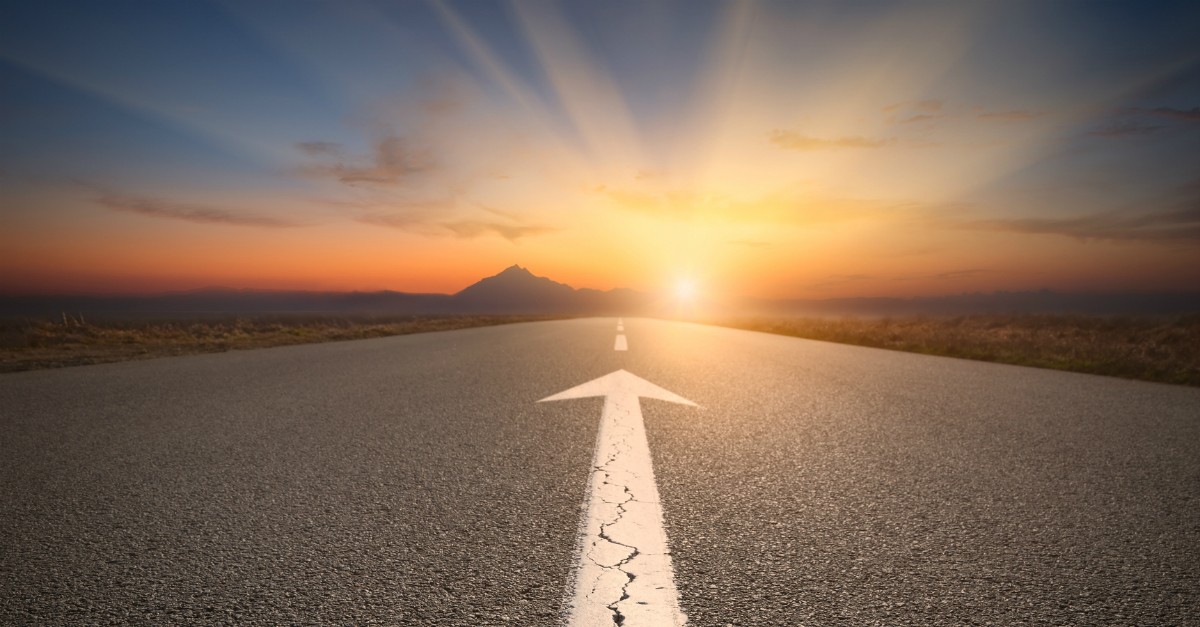 When They Need Guidance
I pray that I know the right words to say to guide my children in the ways of the Lord. They will often need more than just my guidance or will seek advice from another source. I pray that they hear the Lord's voice guide them through all of their tough decisions.
"I will instruct you and teach you in the way you should go; I will counsel you with my loving eye on you." Psalm 32:8
"Show me Your ways, Lord, teach me Your paths. Guide me in your truth and teach me, for You are God my Savior, and my hope is in You all day long." Psalm 25:4-5
"If any of you lacks wisdom, you should ask God, who gives generously to all without finding fault, and it will be given to you." James 1:5
"Let us then approach God's throne of grace with confidence, so that we may receive mercy and find grace to help us in our time of need." Hebrews 4:16
Photo Credit: ©GettyImages/Rasica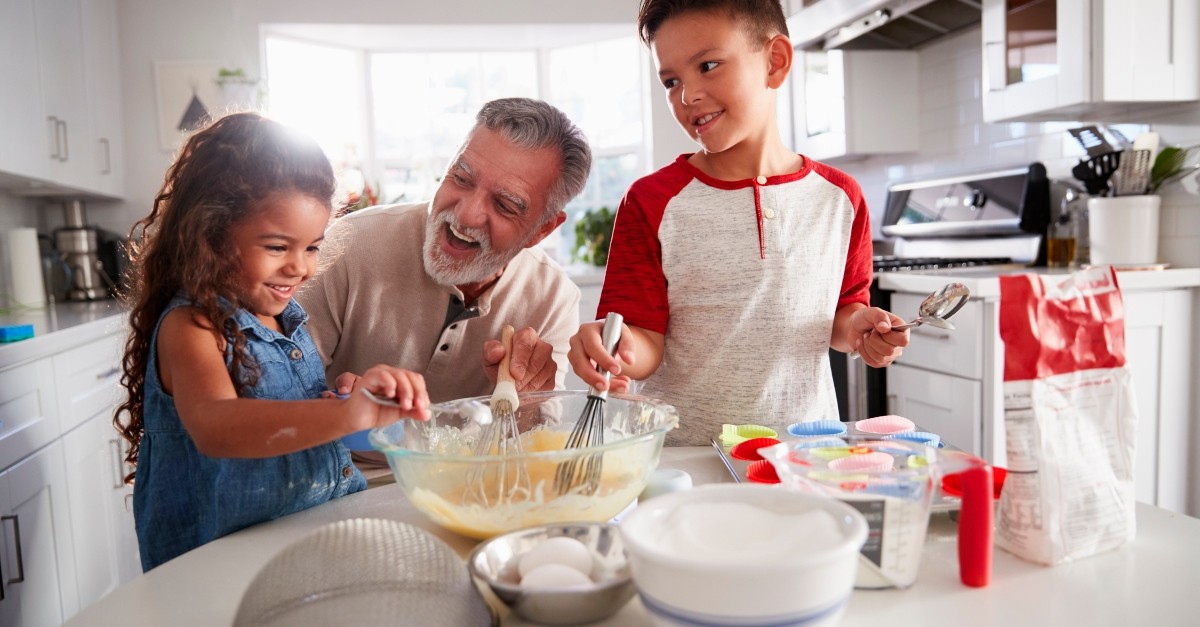 When They Begin Something New
Our children are always starting something new–a new school year, a new friendship, a new challenge. New is not bad, but it can be intimidating. As they begin something new, we can pray these specific verses for them:
"Have I not commanded you? Be strong and courageous. Do not be afraid; do not be discouraged, for the Lord your God will be with you wherever you go." Joshua 1:9
"I have not stopped giving thanks for you, remembering you in my prayers. I keep asking that the God of our Lord Jesus Christ, the glorious Father, may give you the Spirit of wisdom and revelation, so that you may know Him better. I pray that the eyes of your heart may be enlightened in order that you may know the hope to which He has called you, the riches of His glorious inheritance in His holy people, and His incomparably great power for us who believe." Ephesians 1:16-19
"May our Lord Jesus Christ Himself and God our Father, who loved us and by His grace gave us eternal encouragement and good hope, encourage your hearts and strengthen you in every good deed and word." 2 Thessalonians 2:16-17
Photo Credit: ©Getty Images/monkeybusinessimages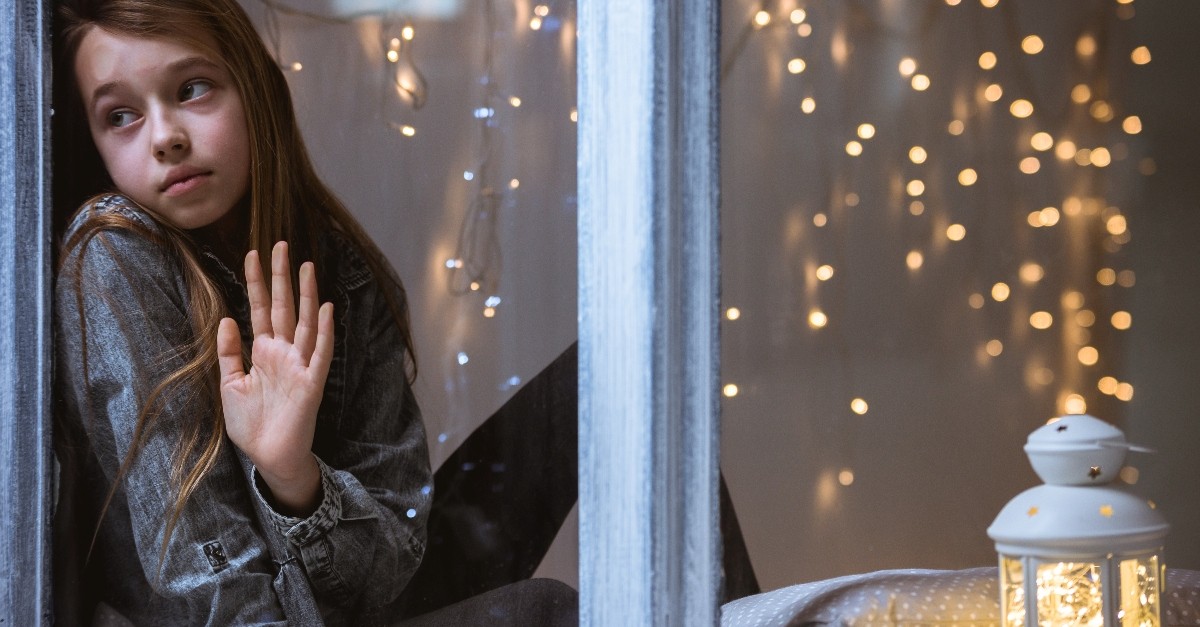 When They Experience Loss
Loss is a painful part of life, and we know that our kids will go through it time and time again. I pray these verses over my brokenhearted children:
"He heals the brokenhearted and binds up their wounds." Psalm 147:3
"The Lord is close to the brokenhearted and saves those who are crushed in spirit." Psalm 34:18
"Blessed are those who mourn, for they will be comforted." Matthew 5:4
"He will wipe every tear from their eyes. There will be no more death or mourning or crying or pain, for the old order of things has passed away." Revelation 21:4
Photo Credit: ©Getty Images/Katarzyna Bialasiewicz
When They Succeed
We all want our children to be successful, but pray that they use their specific talents for the Kingdom of God and do not become prideful or arrogant.
"Command those who are rich in this present world not to be arrogant nor to put their hope in wealth, which is so uncertain, but to put their hope in God, who richly provides us with everything for our enjoyment. Command them to do good, to be rich in good deeds, and to be generous and willing to share. In this way they will lay up treasure for themselves as a firm foundation for the coming age, so that they may take hold of the life that is truly life." 1 Timothy 6:17-19
"You may say to yourself, 'My power and the strength of my hands have produced this wealth for me.' But remember the Lord your God, for it is He who gives you the ability to produce wealth," Deuteronomy 8:17-18
"Whatever happens, conduct yourselves in a manner worthy of the gospel of Christ." Philippians 1:27
"Do nothing out of selfish ambition or vain conceit. Rather, in humility value others above yourselves, not looking to your own interests but each of you to the interests of the others." Philippians 2:3-4
Photo Credit: ©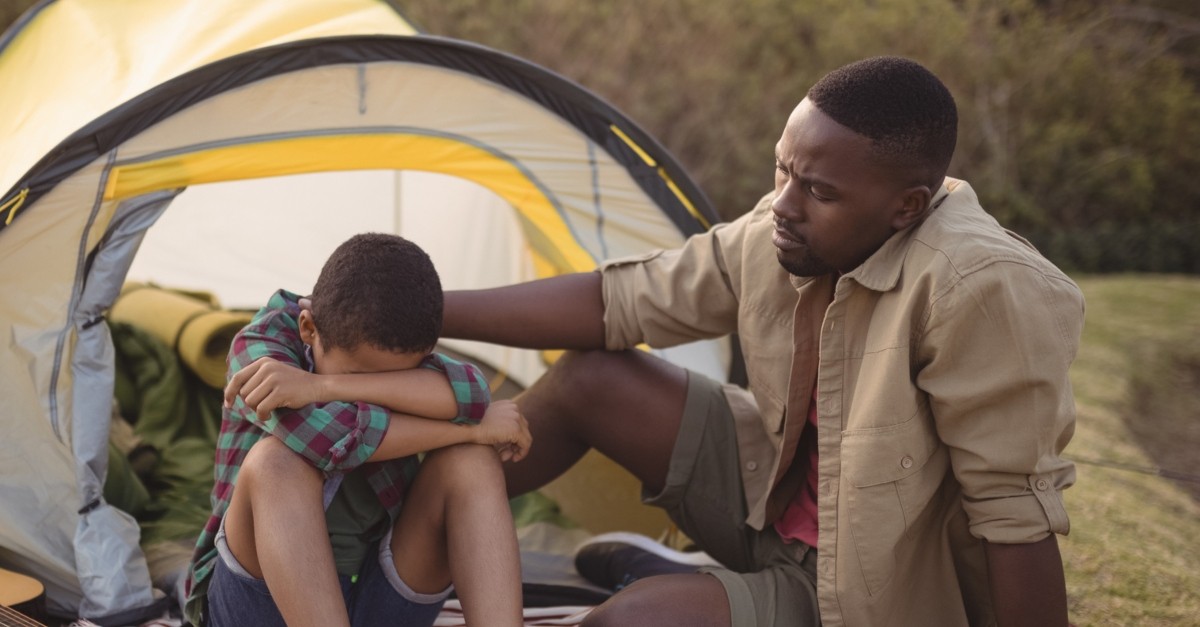 When They Are Hurting
I do not want my children to hurt, but I know that they will. Sometimes they hurt physically or are ill, and other times they will experience profound emotional pain. I pray these verses as my heart hurts along with theirs:
"Three times I pleaded with the Lord to take it away from me. But He said to me, 'My grace is sufficient for you, for my power is made perfect in weakness.' Therefore I will boast all the more gladly about my weaknesses, so that Christ's power may rest on me. That is why, for Christ's sake, I delight in weaknesses, in insults, in hardships, in persecutions, in difficulties. For when I am weak, then I am strong." 2 Corinthians 12:8-10
"I consider that our present sufferings are not worth comparing with the glory that will be revealed in us." Romans 8:18
"Therefore we do not lose heart. Though outwardly we are wasting away, yet inwardly we are being renewed day by day. For our light and momentary troubles are achieving for us an eternal glory that far outweighs them all. So we fix our eyes not on what is seen, but on what is unseen, since what is seen is temporary, but what is unseen is eternal." 2 Corinthians 4:16-18
"Consider it pure joy, my brothers and sisters, whenever you face trials of many kinds, because you know that the testing of your faith produces perseverance. Let perseverance finish its work so that you may be mature and complete, not lacking anything." James 1:2-4
Photo Credit: ©GettyImages/Wavebreakmedia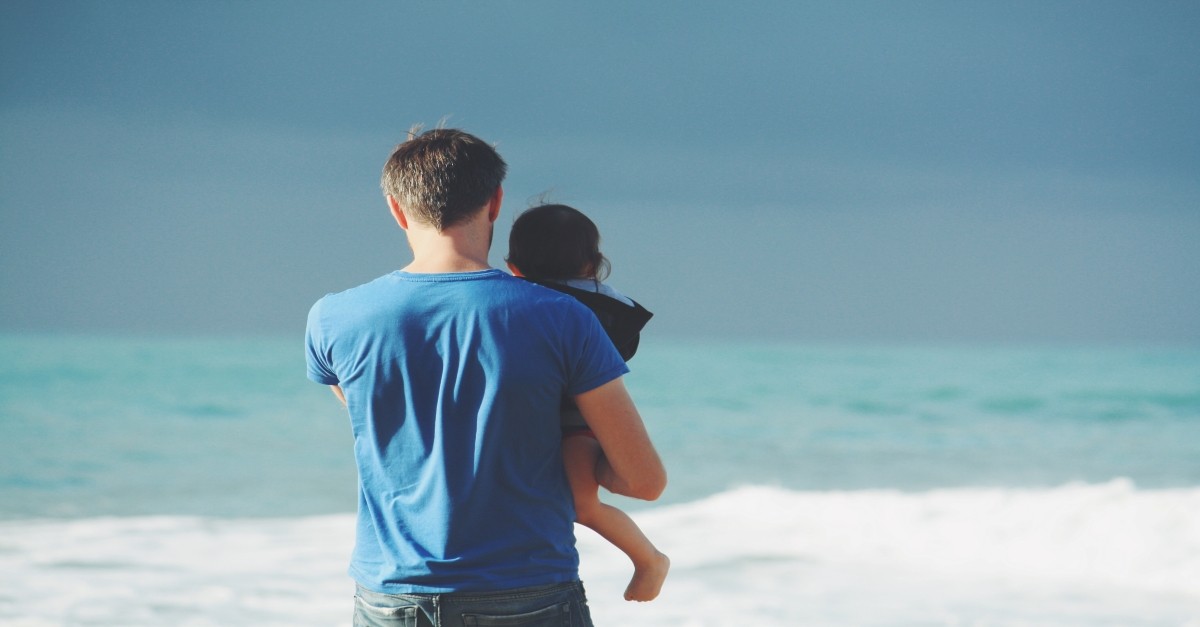 When They Are Happy
Happiness is also a part of life and we praise God for the truly happy times!
"Every good and perfect gift is from above, coming down from the Father of the heavenly lights, who does not change like shifting shadows." James 1:17
"Rejoice in the Lord always. I will say it again: Rejoice!" Philippians 4:4
Photo Credit: ©Unsplash/Steven Van Loy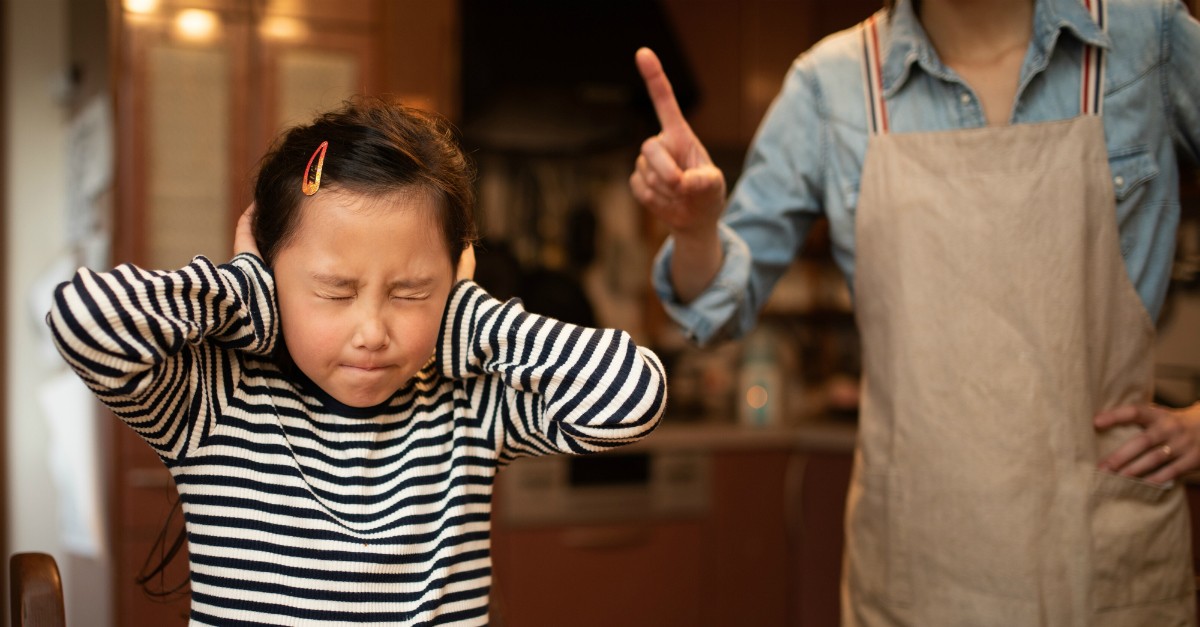 When They Are Rebellious
We all rebel. We can teach our children to be obedient, but there are going to be times when they rebel against us as parents and against the Lord. Discipline matters, but we can also pray these verses in their times of rebellion:
"For though we live in the world, we do not wage war as the world does. The weapons we fight with are not the weapons of the world. On the contrary, they have divine power to demolish strongholds. We demolish arguments and every pretension that sets itself up against the knowledge of God, and we take captive every thought to make it obedient to Christ." 2 Corinthians 10:3-5
"Do not let any unwholesome talk come out of your mouths, but only what is helpful for building others up according to their needs, that it may benefit those who listen. And do not grieve the Holy Spirit of God, with whom you were sealed for the day of redemption. Get rid of all bitterness, rage and anger, brawling and slander, along with every form of malice. Be kind and compassionate to one another, forgiving each other, just as in Christ God forgave you." Ephesians 4:29-32
"Because He Himself suffered when He was tempted, He is able to help those who are being tempted." Hebrews 2:18
"If we confess our sins, He is faithful and just and will forgive us our sins and purify us from all unrighteousness." 1 John 1:9
Photo Credit: ©GettyImages/Hakase_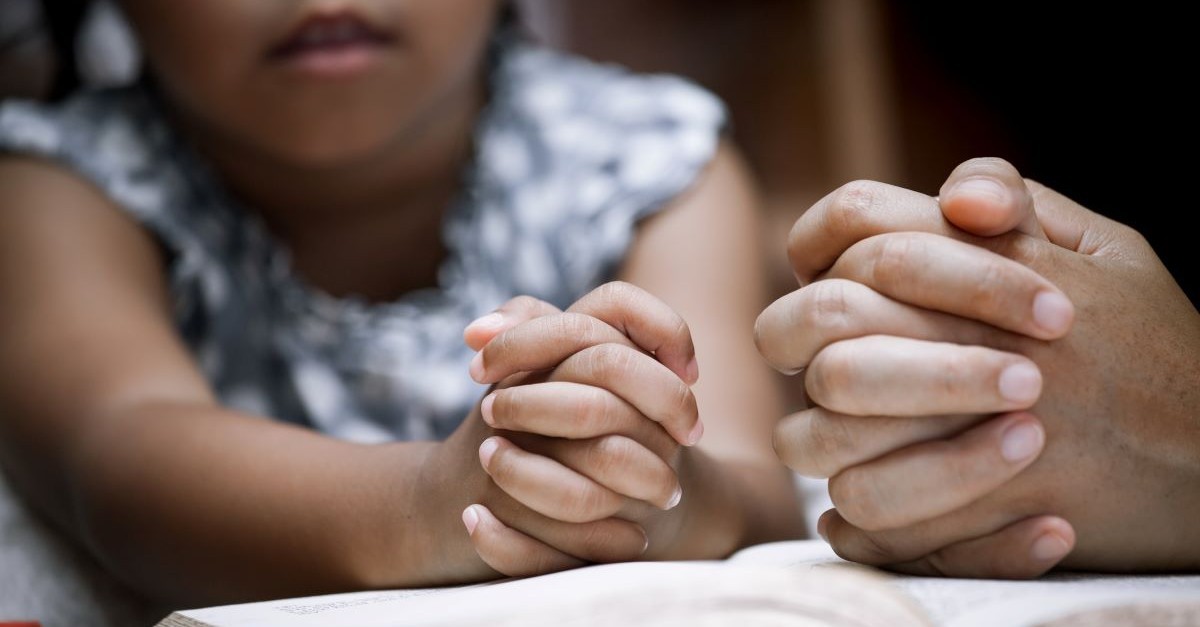 In Gratitude
My heart shouts to the Lord in gratitude for the opportunity to raise these children!
"I have spoken to you with great frankness; I take great pride in you. I am greatly encouraged; in all our troubles my joy knows no bounds." 2 Corinthians 7:4
"For what is our hope, our joy, or the crown in which we will glory in the presence of our Lord Jesus when He comes? Is it not you? Indeed, you are our glory and joy." 1 Thessalonians 2:19-20
"Thanks be to God for His indescribable gift!" 2 Corinthians 9:15
"How can we thank God enough for you in return for all the joy we have in the presence of our God because of you?" 1 Thessalonians 3:9
Photo Credit: ©GettyImages/Sasiistock