7 Biblical Ways to Prevent Conflict Before it Starts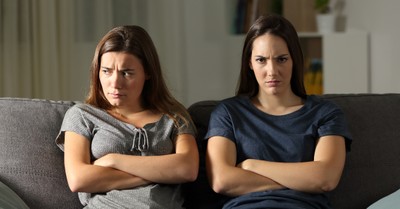 By April Motl, Crosswalk.com
Conflict is a part of life. It's the less enjoyable part of life but is, nonetheless, part of life. However, we don't have to give ourselves over to it. And it doesn't need to define us or our days. As Christians, we are called to fight the beautiful fight (1 Timothy 6:12). Yet discerningly, leave the ugly, unfruitful conflicts behind, undetonated, as best as we can.
Paul tells us to live at peace with all men as far as it is up to us (Romans 12:18). So while I would never want to leave a reader with a sense that Christians are not called to battle for justice and right, we are simultaneously called to live in peace because we belong to the Prince of Peace.
Here are seven Scriptural insights to ease unnecessary conflicts out of your life.
Photo credit: © Getty Images/Antonio Guillem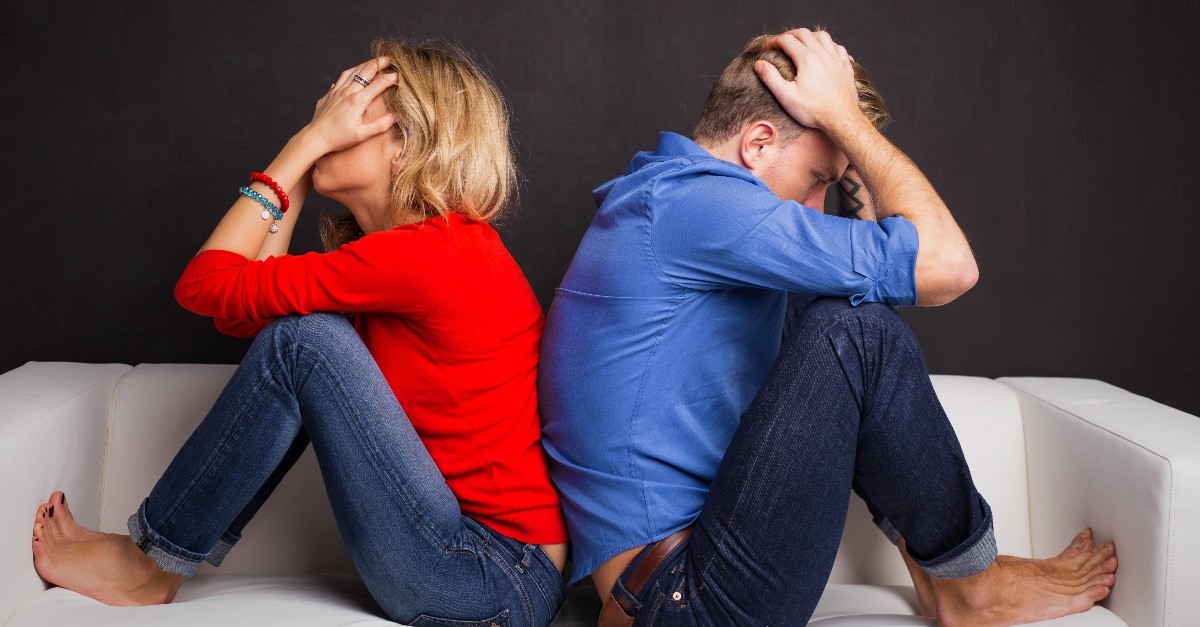 1. Don't Take the Bait
Simply put, avoid quarrels or debates. Keep your thoughts to yourself if you know they won't effectively help anyone or change anything except the tension in the room. Don't contribute your words to an emotionally sinking ship of hurt and argument.
Proverbs tells us:
The beginning of strife is like letting out water, so abandon the quarrel before it breaks out. Proverbs 17:14
And again reiterates the idea a few chapters later:
Keeping away from strife is an honor for a man, but any fool will quarrel. Proverbs 20:3
Paul warned Timothy of similar concerns:
But refuse foolish and ignorant speculations, knowing that they produce quarrels. 2 Timothy 2:23
What we all need is the wisdom to know when a conversation is mere foolishness and when engaging in debate will fruitfully and effectively "take thoughts captive" to the truth, as Paul instructed us to do (2 Corinthians 10:5).
Regarding church-related conflicts, one thing that has helped me know if something is worth the conflict is to ask, "Does anyone's salvation hinge on this?" If the issue isn't eternal, it is often just plain foolish to engage in it. The kind of flowers used for the women's ministry - yup, not eternal. The organization of the church kitchen, bingo! Also, not eternal. The logo for a retreat, also, probably not eternal (although I do highly value the impact of art in ministry). A thousand things relating to church ministry are simply not lasting, but the words we speak and the conflicts we engage in will last.
In a ministry basics class in seminary, I remember our professor sharing a story about a dear friend who burnt out in ministry because of the constant conflict. The church structure required every decision to be voted on. It was a poor setup, which was the point of the lesson. But also, the dynamic of the church had denigrated to a toxic place where no one cared about anyone else feeling heard. They just wanted to "win" the vote. After his doctor told him his heart couldn't take the stress anymore, the man left the ministry. The church relationships had gotten lost in a sea of un-eternal issues. And all of us are susceptible to the same if we aren't diligent about checking our hearts.
This can carry into our homes and other relationships as well. Does the issue we disagree on have any eternal value? If yes, it might not be foolish to share our thoughts prayerfully. If it has no lasting value, save your energy for bigger things! Don't engage in stuff that is less than your calling.
Photo credit: © Getty Images/grinvalds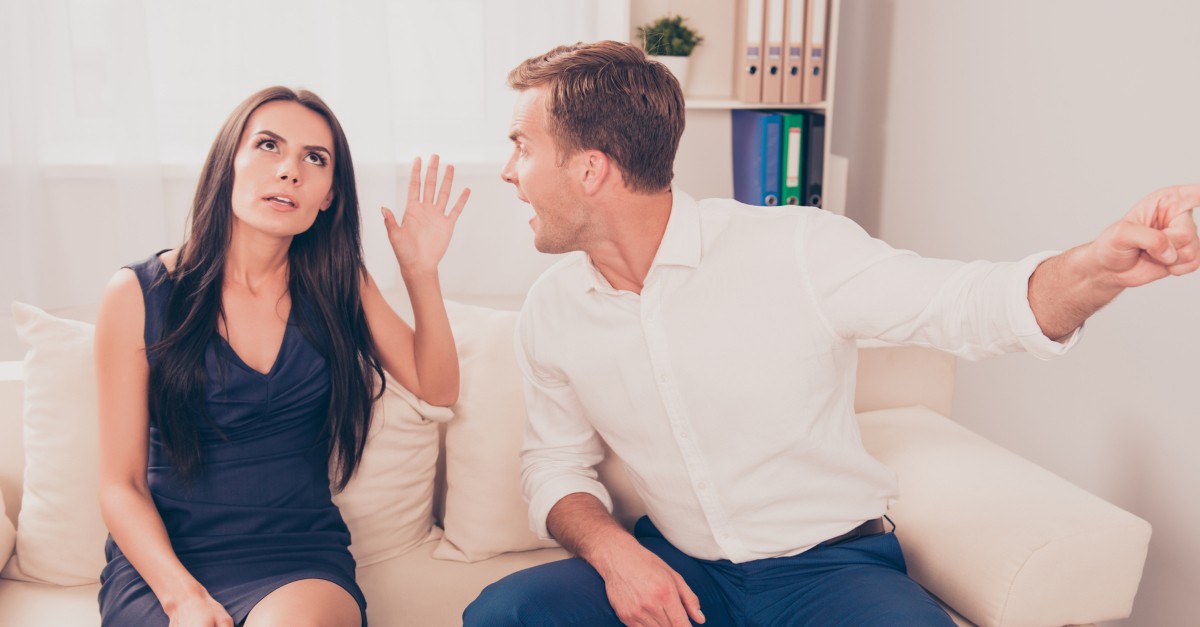 2. Consider the Wisdom of the Relationship
At one point, when I was very heartbroken and weary from a series of relational hurts, obeying the words in these following verses changed my life dramatically:
Do not associate with a man given to anger;

Or go with a hot-tempered man, or you will learn his ways

And find a snare for yourself. Proverbs 22:24-25
I felt the Lord press into my heart that I was disobeying His good counsel for my life by continuing relationships not in line with His design. I was spending all my heart on relationships with people God's Word warned me not to and then turning to the Lord, wondering why He kept "allowing" me such heartache. It was me allowing the heartache. He had warned me against it. The relationship changes were challenging ones. But I was physically, mentally, and spiritually healthier for not giving my life to people of anger.
Sometimes people go through seasons where they are not their best selves. Sometimes they are angry at circumstances or themselves. And we are called to walk beside them with grace and love. The relationships I felt the Lord highlight to let go of were not these. They were cultivating patterns of destruction for years, and I was caught in it.
If we look at the places of conflict and hurt, sometimes it isn't God allowing the pain so much as we are allowing it by ignoring His best counsel for us. We all need grace, acceptance, forgiveness, and love when we are the least easy to love. So this is something to be careful with. Ask for the Holy Spirit's guidance. God's Word is sharper than a two-edged sword, so we ought to handle it with care so He can do His work with it, not grab a verse and slash another with it.
Other relationship red flags are:
• Gossip and slander (Proverbs 20:19)
• Arrogance
• Lying
• An eagerness to see evil/bad/negative things
• A person who spreads and thrives on strife/conflict/drama between people (Proverbs 22:24-25)
God warns us not to have relationship with people who cherish those qualities. Obeying His Word on this (and making sure we aren't contributing to that kind of behavior/attitude) will change our lives for the better and make for fewer conflicts!
Photo credit: ©Getty Images/Deagreez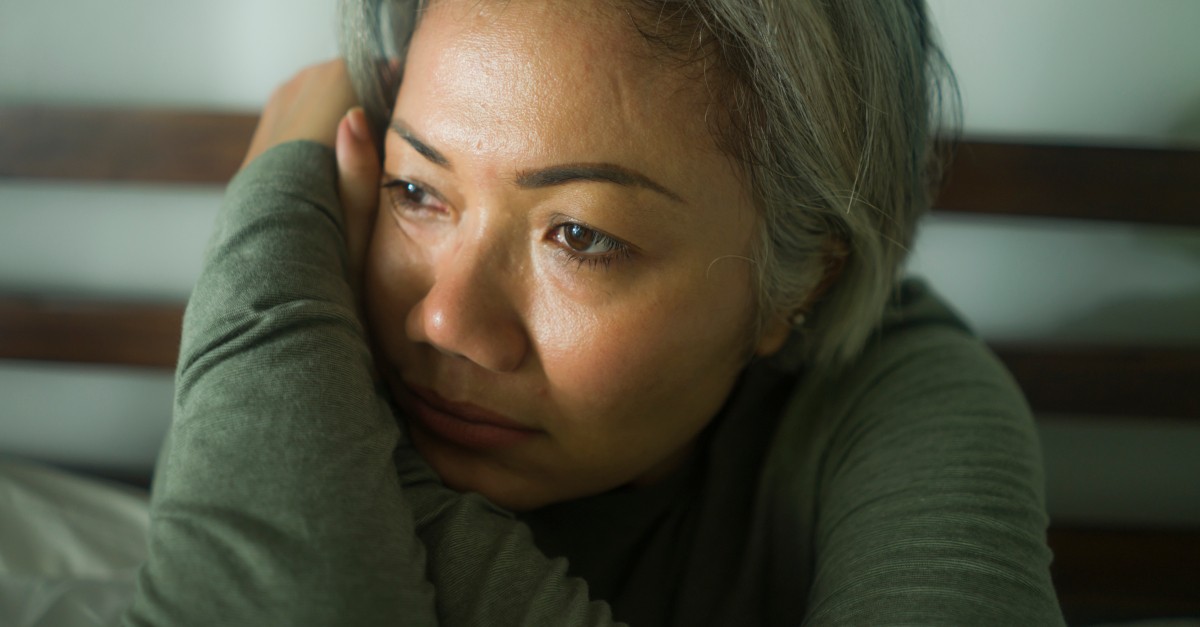 3. Check Your Motives
What is the source of quarrels and conflicts among you? Is not the source your pleasures that wage war in your members? You lust and do not have; so you commit murder. You are envious and cannot obtain; so you fight and quarrel. You do not have because you do not ask. You ask and do not receive, because you ask with wrong motives, so that you may spend it on your pleasures. James 4:1-4
James tells us with piercing honesty that a source of conflicts in our life is our own selfishness. Ouch. Can you look over any recent disputes and see how a selfish desire to "win" the argument fueled ugly words? Did you want to hold that grievance over their head just once more, even though you ought to have forgiven them ages ago? Did you need to be "right?" James calls this selfish. He even warns us that this selfishness can blossom into lust and murder. The foundational heart material of our conflicts is nothing to consider insignificant. God calls us to take hard, honest looks at ourselves and give Him what is not fitting for a redeemed soul.
In Joshua 7, the account of a severely lost battle is recorded for us. Israel was beaten hard by its enemies. God revealed that they were beaten because someone in their midst (Achan) had coveted the enemy's spoils and taken things God had instructed them not to. Coveting, greed, jealousy will always lead us to defeat. Battles will always be lost when we cherish those things in our hearts.
Search me, O God, and know my heart;

Try me and know my anxious thoughts;

And see if there be any hurtful way in me,

And lead me in the everlasting way. Psalm 139:23-24
That verse from Psalm 139 is a good verse to sprinkle regularly in your prayer life. I do in mine.
Photo credit: ©Getty Images/Marcos Calvo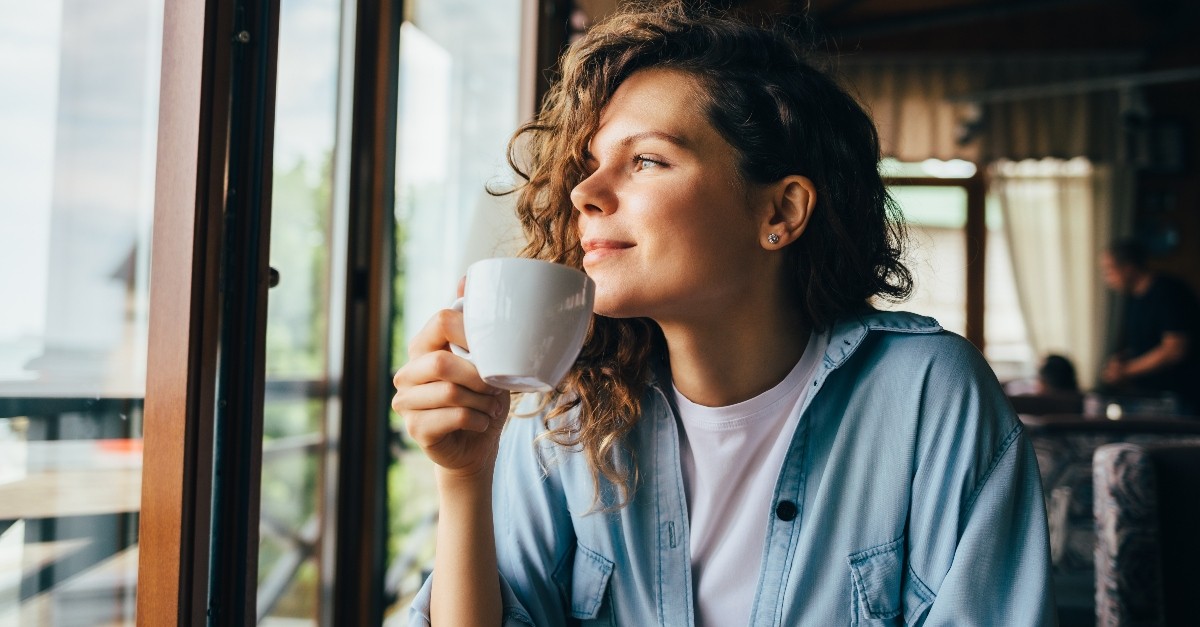 4. Speak Good
Those old words of wisdom from Grandma are hard to keep, but they protect us from a lot of regrets! If you can't say anything nice, don't say anything! Scripture puts it this way: Philippians 2:14-16a
Being a soldier in the "beautiful fight" means we are committed to doing and not doing the things that make us lights in this world because it's part of our mission and design. And mouths without argument and grumbling are a defining part of who we are meant to be.
I have marveled at watching several people a bit more seasoned than me bloom into people of profound positivity and grace. Despite ample reason to criticize others, they have constantly chosen a listening heart with only positive, loving, gracious words on their lips. I want to be like that when I grow up.
There are a great many negative realities to life. Many things we all might disagree about need talking through. But let us tackle them without grumbling or disputing. Let grace define our words and even our hard conversations. This diffuses many unnecessary arguments and conflicts. Choosing words that bring light to a situation makes arguments much less possible.
Let your speech always be with grace, as though seasoned with salt, so that you will know how you should respond to each person. Colossians 4:6
The admonition to sprinkle our words with salt painted a picture for the original readers more familiar with the Jewish sacrificial system. Sacrifices were sprinkled with salt. How we carefully craft our words is a sacrifice to honor God instead of our egos. And that sacrifice will quench many arguments before they start.
Photo credit: © Getty Images/iprogressman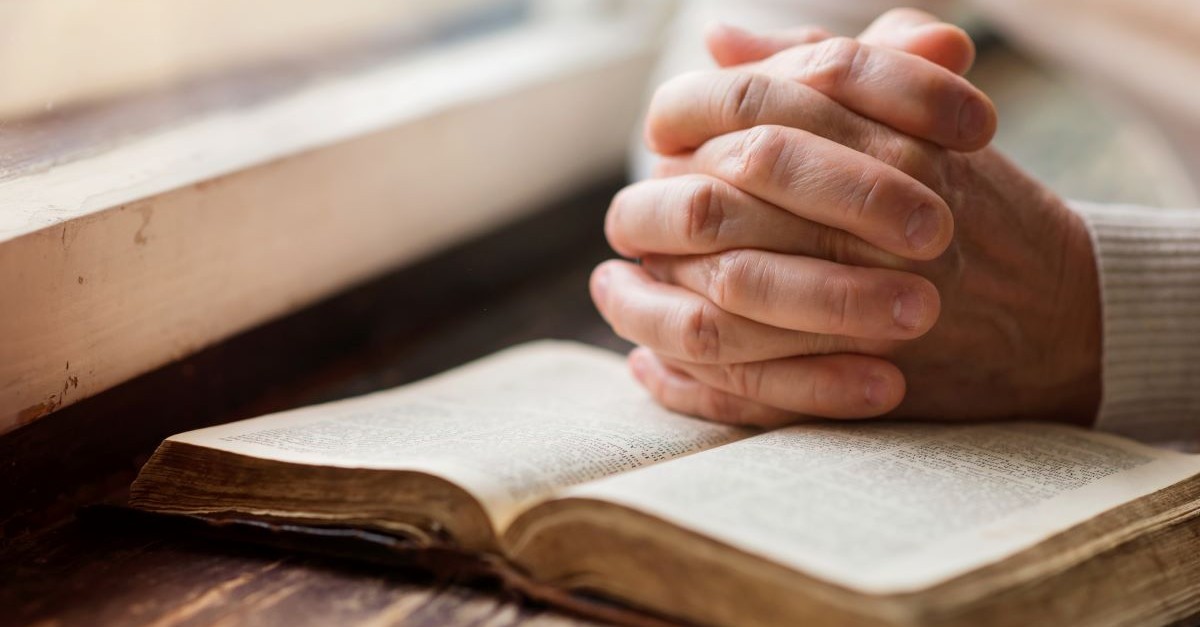 5. Pray Before You Engage in Conflict
We should never underestimate the need to pray before engaging in a potentially difficult situation. We should never underestimate how the enemy might take a small matter and tempt us to make a mountain out of a molehill. And we've all got enough mountains already in life without creating more!
Let us never walk right into a conflict without acknowledging the real source of our struggles:
For our struggle is not against flesh and blood, but against the rulers, against the powers, against the world forces of this darkness, against the spiritual forces of wickedness in the heavenly places. Ephesians 6:12
6. A Spoonful of Sugar Helps the Medicine Go Down
The writers of the New Testament often mixed compliments, comfort, or other positive words with corrections.
In Hebrews 6:9-12, the writer says:
Even though we speak like this, dear friends, we are convinced of better things in your case—the things that have to do with salvation. God is not unjust; he will not forget your work and the love you have shown him as you have helped his people and continue to help them. We want each of you to show this same diligence to the very end, so that what you hope for may be fully realized. We do not want you to become lazy, but to imitate those who through faith and patience inherit what has been promised.
A bunch of corrections and admonition preceded this.
In the words to the churches in Revelation, Jesus mainly gave exhortation and encouragement, along with a heavy warning. In most of Paul's letters to the churches, he would give his corrections and concerns alongside words of hopeful promise about their growth and progress. We are wise to consider what we can say to someone to help the issue be more "swallowable."
If your spouse has continued to do something you can't stand, is there an area where you can see them working hard to bless the family? Be sure to thank them for their heart and efforts in that area, and don't just attack the one negative issue.
All of us are made in the image of God, so there are good and beautiful things tucked in each of us. Remember, the person you address has good qualities that need watering and care. Remember how God sees them before you bring up grievances with them. Before you go headlong into your issue with them, ask God to show you something good about them that you can season the conversation with to show them you appreciate them and your relationship with them.
Photo credit: ©GettyImages/Halfpoint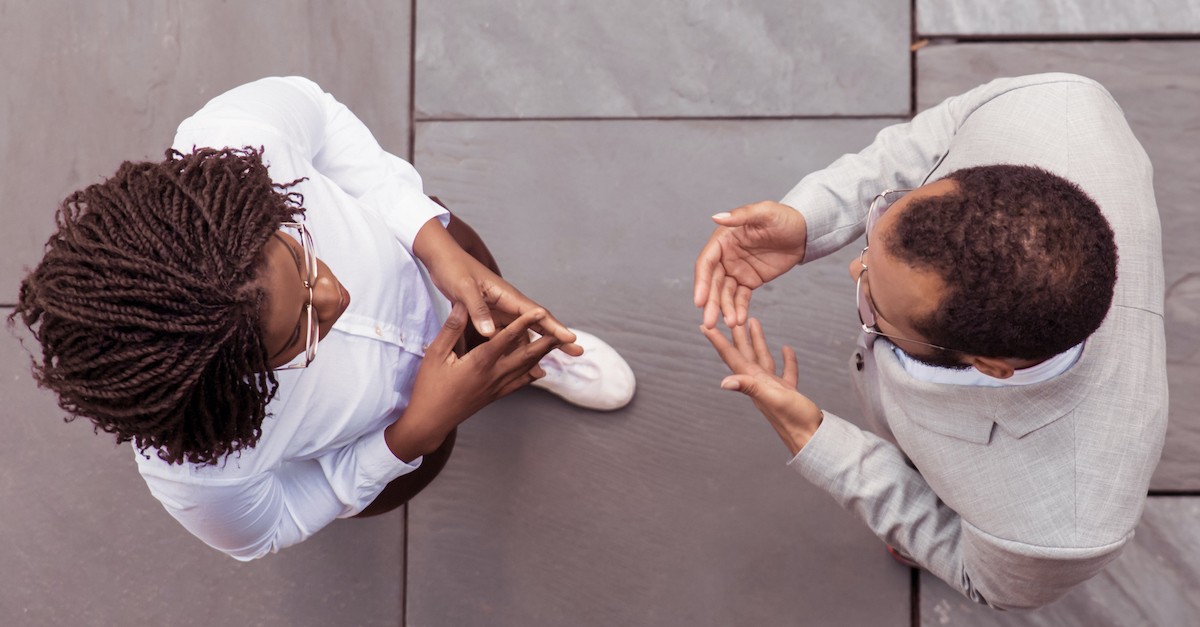 7. Can You Offer Something to Diffuse the Conflict
The story of Abigail, Nabal, and David is such a fascinating biblical account (1 Samuel 25). Abigail was married to a man whose name meant "fool," and he did his best to live up to it. When David was hiding from Saul, David approached Nabal's servants for food. Nabal jeeringly refused David, despite David having an army of men with him who had been protecting Nabal's shepherds in the wilderness and could have just taken some of Nabal's sheep without asking. David was weary and pressured, he was also grieving the recent death of Samuel, and he didn't take Nabal's response all that well. He headed down the mountain to take what he needed by force when Abigail intercepted him and his men with gifts of food. She went against her husband in order to rescue him. When her husband heard how she had saved him, he fell over and died a little later from something like a stroke.
The story's point is that even amid hot tempers, we can often offer something to diffuse the heat of a situation. Abigail was wise in giving David food, and he commended her for holding him back from doing harm.
Before you engage in a conflict, ask the Lord to show you something you can offer the other person to help ease the tension out of the situation. Pray for God to teach you how to wear His patience and gentleness and bear with those around you the same way He has with you. Colossians 3:12-15
Photo credit: ©GettyImages/MangoStar_Studio