5 Things Not to Do When Transitioning from Quarantine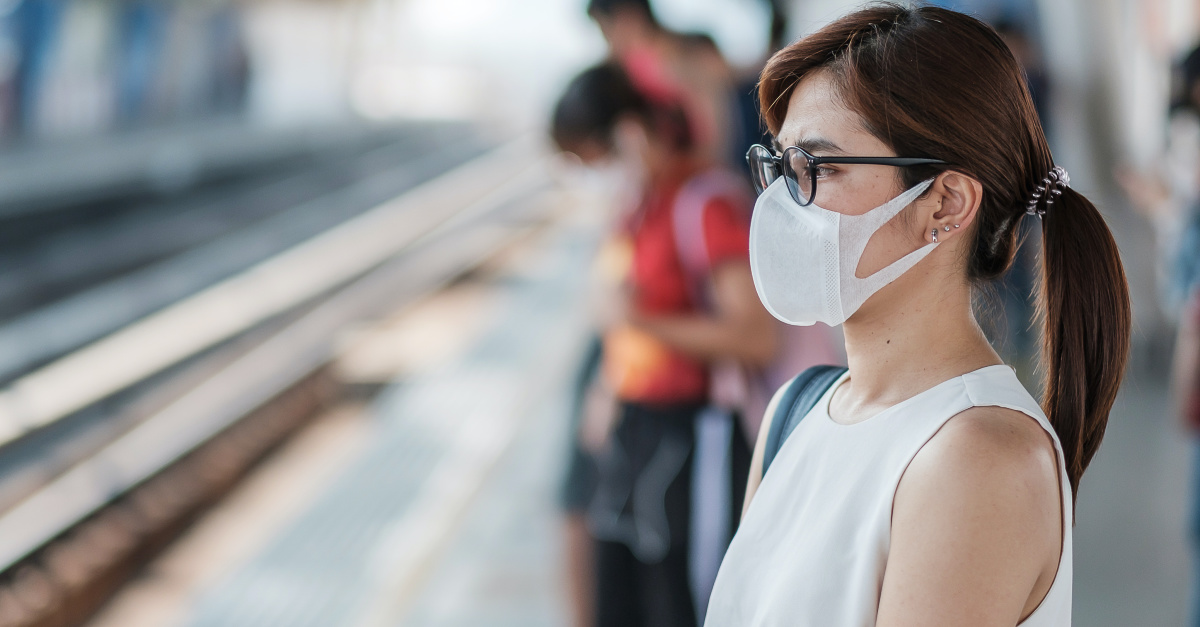 By Kristine Brown, Crosswalk.com
Everything was going smoothly. The theme, "We're all in this together," played over and over on TV. And I was fine with it, as long as we all stayed in agreement.
The beginning of quarantine ushered in fear and uncertainty. But with new knowledge from experts came a unified vision for us all. If we worked together, we could help keep each other safe and healthy.
The whole country coming together in unity? A refreshing idea I was anxious to embrace. Our common goal made it that much easier to do our part. Stay home. Sanitize. Social distance from family and friends.
Yet at some point, we knew the time would come when transition back to real life would bring a new level of concern. Because now, there were variables to consider. And suddenly we weren't in agreement anymore.
So here we are, ready to transition back to life. Plans vary by state, city, and even household.
As we begin taking steps, there are some things we need to consider as Christ-followers. We have an opportunity to set an example of love and kindness toward others in the transition, but we need to avoid doing things that could cause more harm than good.
Here are 5 things Christians should not do as we transition from quarantine back into daily life.
Photo Credit: ©Getty Images/Panuwat Dangsungnoen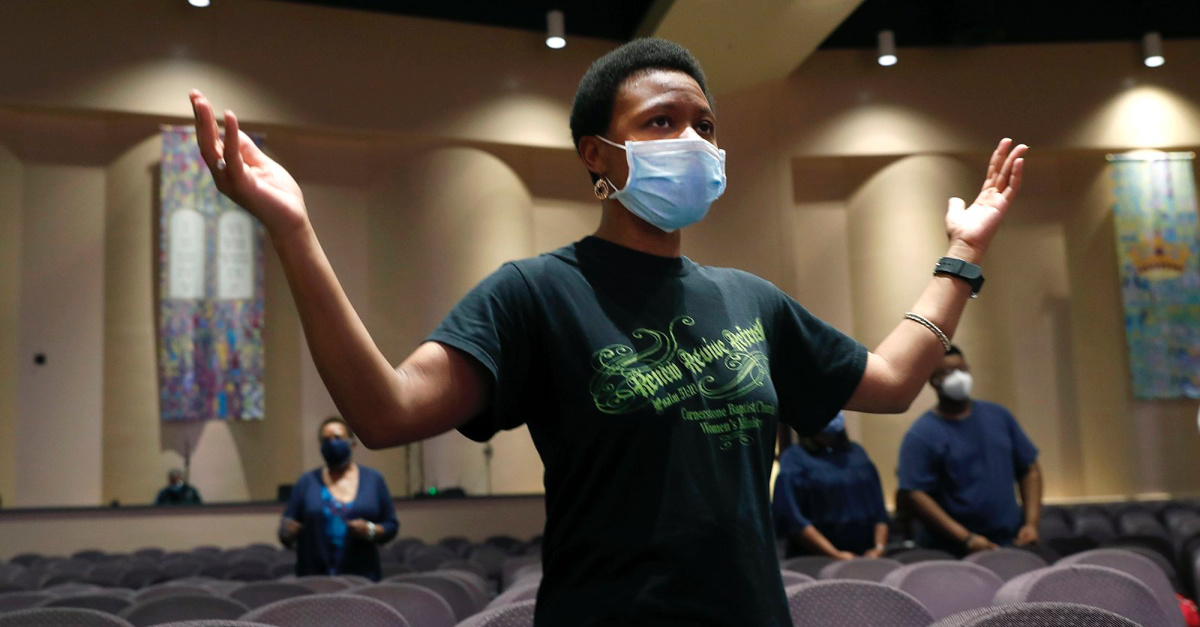 1. We Should NOT Give Up In-person Services Altogether
"And let us consider how we may spur one another on toward love and good deeds, not giving up meeting together, as some are in the habit of doing, but encouraging one another—and all the more as you see the Day approaching." (Hebrews 10:24-25)
I'll admit, the first Sunday service in quarantine drew me in. I was excited about the newness of it all. My husband, the pastor of our church, dressed as usual and headed to the building to record the service live. I stayed in my robe and slippers, ready to worship from home.
Donning my comfy clothes on Sunday morning? Definitely something I could get used to, but over time things changed. Staying home became a habit. I still loved watching online, yet I missed being with my church family.
Pastors of churches everywhere are working out plans for a seamless transition back to in-person services, while also continuing worship experiences online for those at home. This is no easy task. Some have started the transition, while others have not. It's important as we plan for the weeks ahead to know that we need the fellowship in-person services offer.
This time away has taught us to be mindful of those who don't have the freedom to go to church in person. So as we plan for coming back to church, let's also remember the many who are unable to attend. We have a responsibility to help them feel connected.
Let's go back with a new appreciation for each other, and desire to reach out to those who are absent.
Photo Credit: ©RNS/AP Photo/LM Otero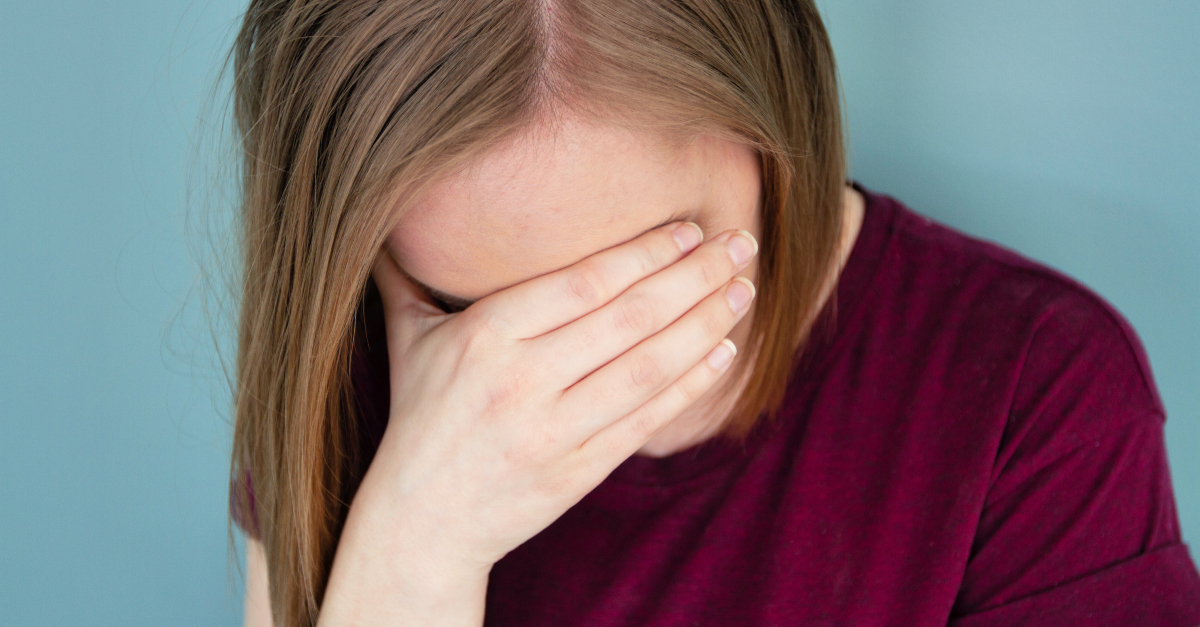 2. We Should NOT Shame Others Who Aren't Ready to Take That Step
"If it is possible, as far as it depends on you, live at peace with everyone." (Romans 12:18)
A simple scroll through social media reveals the wide array of opinions about when and how to return to normal life. Some believe in continuing stay-at-home plans while others feel it's time to emerge from quarantine. If we're not careful, those differing opinions can lead to arguing and division among God's people.
Shaming others has become so widespread that we often don't even realize we're guilty. We post innocent comments suggesting someone "lacks faith" because they choose to stay home. On the other side, we accuse people of carelessness because they choose to leave the house.
When we forget to use wisdom mixed with grace, we could unintentionally damage relationships.
This even goes for ourselves. Parents could feel guilty for keeping their kids from their friends if they choose to continue to self-quarantine as much as possible. Or, on the other hand, they could be wracked with guilt about the risk involved with interacting with other families, but feel like social interaction is essential for their family's wellbeing. We must prayerfully choose what works for our families, and not let shame have any voice.
While we work through the pains of re-entry, let's look to these words for wisdom in how to interact with other believers. 1 Thessalonians 5:11 encourages us to "build each other up." When in doubt, let's choose encouragement over judgment, compassion over criticism.
Even when we don't agree, we can respect and love our brothers and sisters in Christ, using wisdom and offering grace as God provides.
Photo Credit: ©Sparrowstock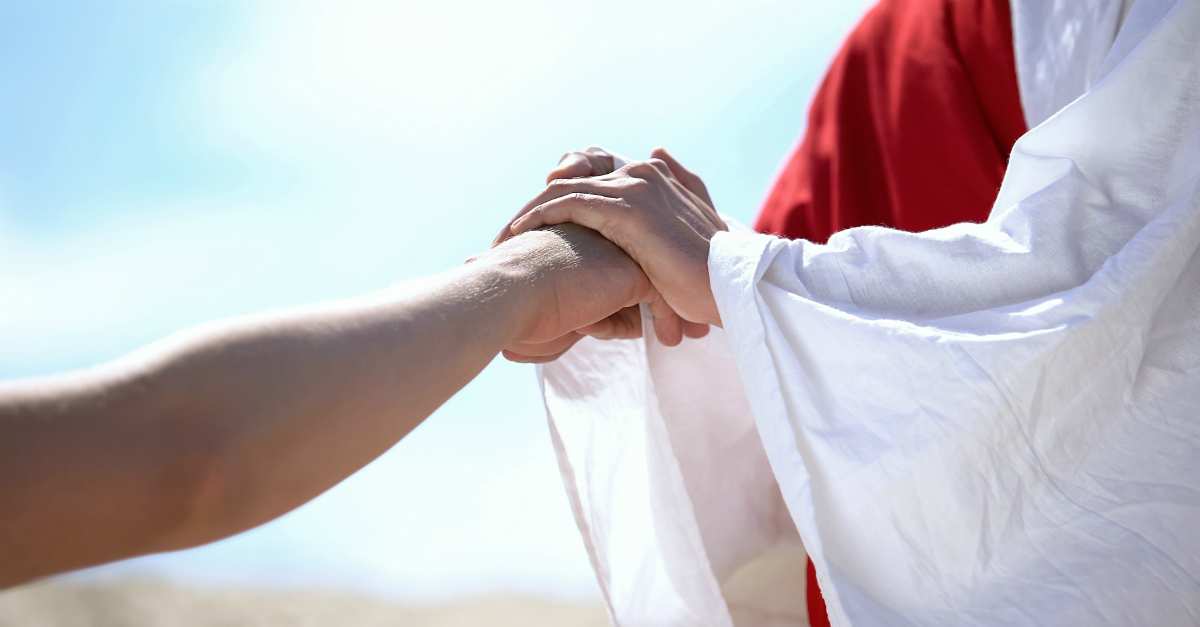 3. We Should NOT Quit Sharing the Love of Jesus
"I press on toward the goal to win the prize for which God has called me heavenward in Christ Jesus." (Philippians 3:14)
Our call to share the unconditional love of Jesus burns brighter now, and with that fire comes an urgency we shouldn't ignore. People are hurting. Isolated. And because of God's grace, we have the answer to the hopelessness they may be feeling right now.
Paul's words to the church at Philippi give direction to us today. We may be wondering how we can help. What we can do to reach out when uncertainty still looms. As we remember to "press on" as God has called and equipped us, we will find renewed joy in spreading the love of Jesus to a discouraged world.
Making phone calls, sending encouraging letters, offering to pray. Bringing food over for a busy mom whose kids are driving her crazy. Checking on elderly neighbors who might be extra lonely in this time. Going out of your way to thank a frontline worker, doctor, or nurse. The list of ways to show love to others is endless.
Let's use this transition period to refuel our conviction to be others-focused and realize that with uncertainty can come fear, hopelessness, depression, and a whole host of other stressors. These are all things that God has equipped us to handle through his Word! During this time of uncertainty, let's remind everyone that God's power is sure and certain, and His love will see us through this trying season.
Photo Credit: ©GettyImages/Motortion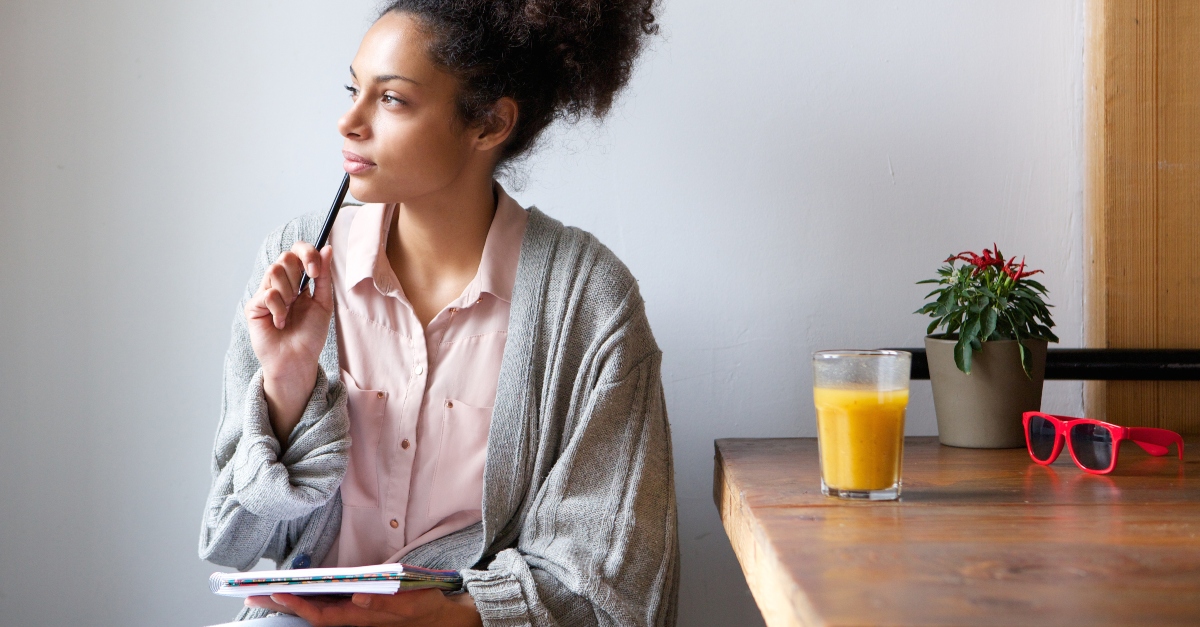 4. We Should NOT Let Unimportant Things Overshadow Our Newfound Priorities
"...fixing our eyes on Jesus, the pioneer and perfecter of faith. For the joy set before him he endured the cross, scorning its shame, and sat down at the right hand of the throne of God." (Hebrews 12:2)
One thing most will agree on, this has been a time of renewed perspective. We've discovered an appreciation for things we took for granted. Learned to embrace unexpected blessings. Found joy in time spent with family. As things "return to normal," we should not lose the priorities we now hold dear.
I for one know the struggle of letting busy-ness get in the way of more important things. I commit to leaving white space on the calendar while making a mental note of new items for the to-do list. Quarantine brought a sense of calm to my home and my heart. Something I desperately needed.
Yet some of my friends found this quarantine time filled with stress and little time to rest. Home-schooling and working online with kids home all day proved an incredible challenge for parents. Our experiences may have been different, but the message clear. We all needed a reset.
Whatever quarantine life looked like for each of us, let's refuse to fall back into the same habits. Had your schedule gotten so full you could barely breathe? Or did time alone bring a desire to reconnect with loved ones? God provided an opportunity through great difficulty to perfect our faith. Let's not lose the new perspective we've gained.
Photo Credit: ©Getty Images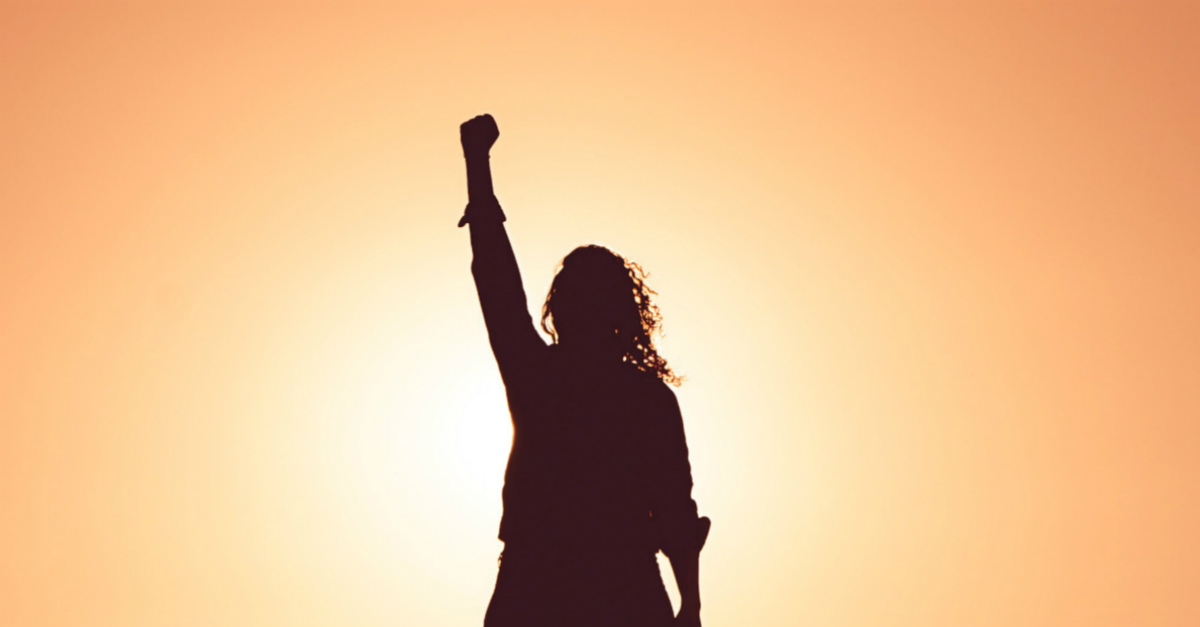 5. We Should NOT Lose Hope
"Therefore we do not lose heart. Though outwardly we are wasting away, yet inwardly we are being renewed day by day. For our light and momentary troubles are achieving for us an eternal glory that far outweighs them all." (2 Corinthians 4:16-17)
Stress. Worry. Despair. These things may creep in when we feel overwhelmed with the idea of getting back to life after quarantine. But they are not of God, and as believers in Him, we have power through the Holy Spirit to stand against them.
When we feel our spirits weaken, we are in danger of losing hope, but Psalm 73:26 restores that hope. "My health may fail and my spirit may grow weak, but God remains the strength of my heart; he is mine forever."
Hope. It's the essence of our Christian faith. We have it because Jesus Christ gave His life for us, so we never have to fear death. This promise will not change as long as we accept Him as our Savior. He is our strength forever. He is ours.
Most importantly, let's seal the words of Jesus on our hearts, walking through this transition in faith.
"In the same way, let your light shine before others, that they may see your good deeds and glorify your Father in heaven." (Matthew 5:16)
We can trust God for guidance and protection while displaying a life of authentic faith for a hurting world. This doesn't mean that times ahead won't be difficult--but it does mean having confidence that nothing this world can throw at us has the final word.
Photo Credit: ©Unsplash/Miguel Bruna