A Prayer to Change the Way You Think.- Your Daily Prayer - September 24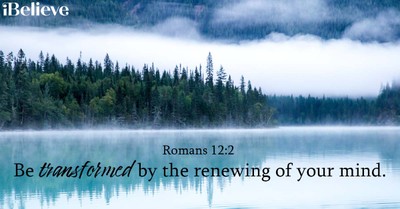 By Meg Bucher, Crosswalk.com

A Prayer to Change the Way You Think
By Meg Bucher
"Do not conform to the pattern of this world, but be transformed by the renewing of your mind. Then you will be able to test and approve what God's will is- his good, pleasing and perfect will." Romans 12:2 NIV
Our thoughts can and will go rogue if we allow them to. One of my daughters shared with me how sometimes, when she sits at her desk at school, she zones out. We can all relate and high-five a "Hallelujah." But she went on to say the longer she allowed herself to zone out, the more negative her thoughts got. It made her feel anxious, and tears would start to fill her eyes! Our thoughts, themselves, are just thoughts. But the attention we give to them is powerful.
Paul wrote to the Romans to tell them to change the way they were thinking. The patterns of this world are negative, if not in obvious ways …in ways which have negative effects on our hearts and minds. "We are to consider every part of our existence as an opportunity to serve God," Zondervan Illustrated Bible Backgrounds Commentary of the New Testament explains, "True worship of God must always flow from minds that have grasped and been impressed by the truth of God." The world is bent to "self," but we are called to be selfless. Through the power of the Holy Spirit living in every single one of us who believes in Christ Jesus as our Savior, we have infinite power to transform and renew our minds. God wouldn't have put in Scripture for us to digest if it was impossible. And look at the reward for our discipline and obedience to transform and renew our minds …because it takes work!
"Then you will be able to test and approve what God's will is- his good, pleasing and perfect will."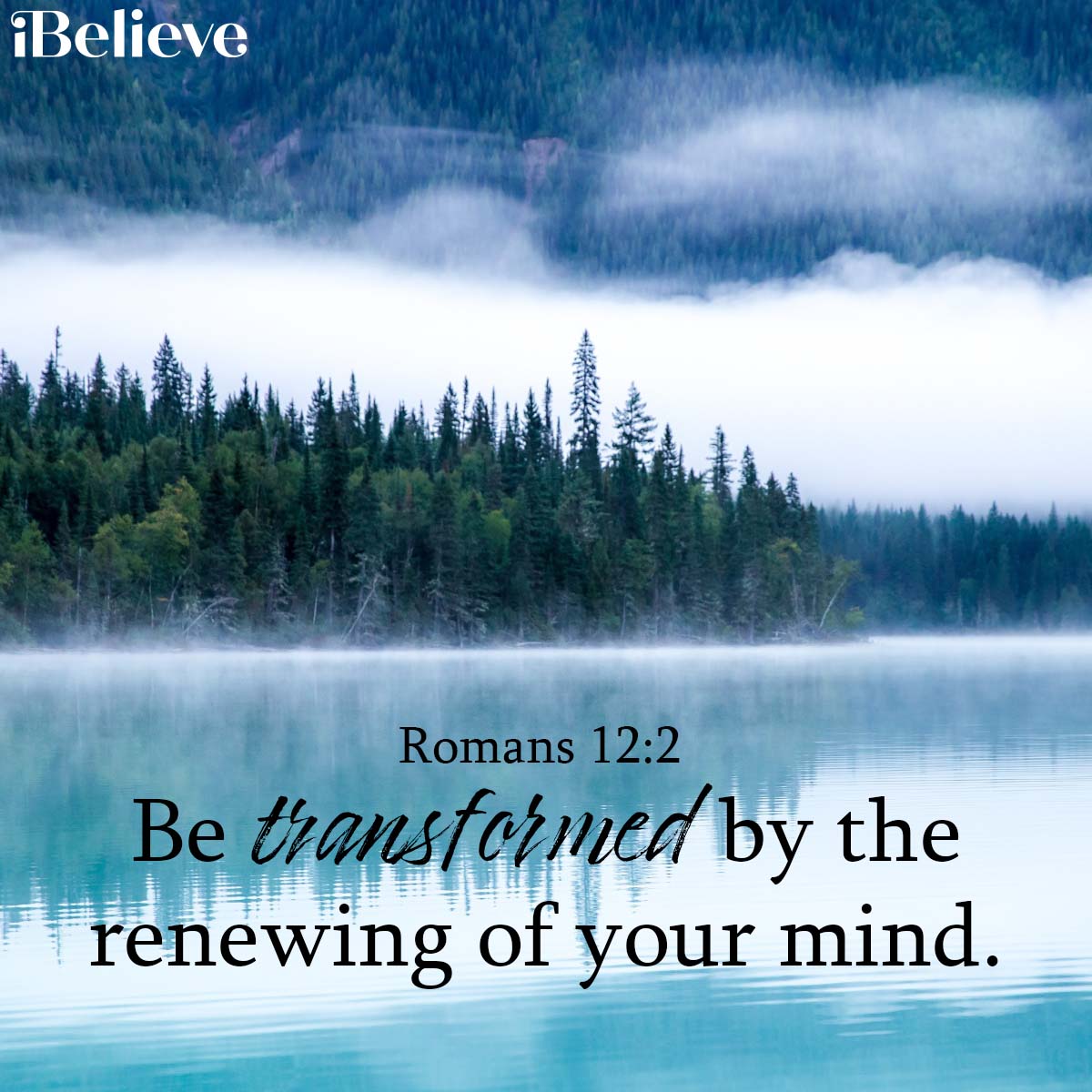 Let us pray for the power of the Holy Spirit to reign over our minds in a fresh way today!
Father,
Praise You for the power of Your Word! The Truth You provide us to live by is life to our bones and refreshment to our souls daily. How faithful You are to us, Father, encouraging us around every corner. Let us rejoice and be glad in the day You have made today!
God, we want Your good and perfect and pleasing will to come true in our daily lives! Help us to take our thoughts captive and hold them accountable to Your truth. When we are dazing out, Father, provide the power we need to refocus. Help us to sift through our daily thoughts and kick out anything negative which threatens to steal our joy.
We confess our selfishness, Father. We know there are times when our natural bent to self takes over, and we confess and ask You to search our hearts! Renew a right spirit in us, God, and cleanse us from our hidden sin. Bring any destructive thought patterns and habits into the light, God! Let the love and light of our Lord Jesus Christ shine through our minds and hearts, motivating the way we navigate our daily lives.
Thank You for this day. Thank You for Your knowledge and wisdom. Your faithfulness is unmatched, God, and Your love is unending. Let us persevere and endure the work it takes to transform and renew our minds. Lord, we pray for those who are far from You and who do not know You. Let Your Word reach into the far corners of the world, God, and into every doorway of our neighborhoods. Let us be people who don't remain in our thought lives but are empowered by the wisdom and love of the One True God, going out into our daily lives to bring glory and honor to You.
In Jesus' Name,
Amen.
Photo credit: ©SalemDesign/BethanyPyle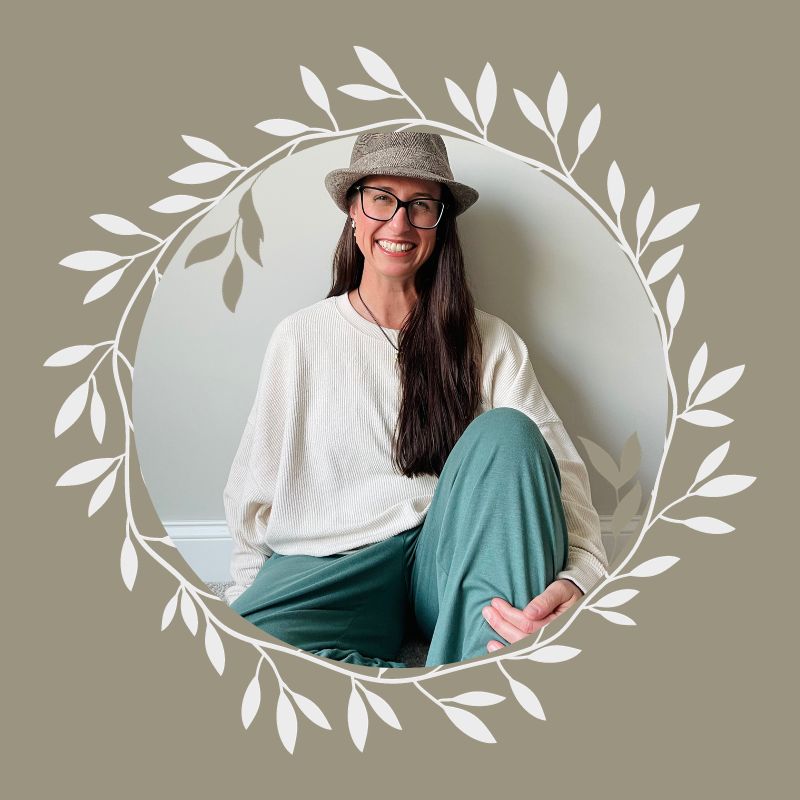 Meg writes about everyday life within the love of Christ at Joy Overflowing and Sunny&80. She is the author of "Friends with Everyone, Friendship within the Love of Christ," "Surface, Unlocking the Gift of Sensitivity," "Glory Up, The Everyday Pursuit of Praise," "Home, Finding Our Identity in Christ," and "Sent, Faith in Motion." Meg earned a Marketing/PR degree from Ashland University but stepped out of the business world to stay home and raise her two daughters …which led her to pursue her writing passion. A contributing writer for Salem Web Network since 2016, Meg is now thrilled to be a part of the editorial team as Editor of Christian Headlines. Meg loves being involved in her community and local church, leads Bible study, and serves as a youth leader for teen girls.

LISTEN to More Christmas Prayers on LifeAudio
Teach Us to Pray is a FREE prayer podcast hosted by iBelieve writer Christina Patterson. Each week, she gives you practical, real-life tips on how to grow your faith and relationship with God through the power of prayer. To listen to her episode on What to Pray in the Morning for a Worry-Free Day, click below!


Now that you've prayed, are you in need of someone to pray for YOU? Click the button below!

Visit iBelieve.com for more inspiring prayer content.