Pastor Rick's Daily Hope with Pastor Rick Warren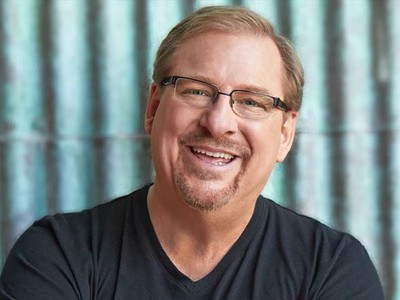 Listen on Family Talk Sirius XM 131
Latest Broadcast
The Awesome Power of Faith - Part One
5/27/2022
God wants you to be healthy! In this series of Bible messages, Pastor Rick teaches how you can change your life — your health, your thinking, your goals, and the way you treat others — so that you can accomplish God's purpose. God uses people who expect him to act, who never give up, and who take risks in faith. Join Pastor Rick for this Bible message series where you'll learn that God gives us a choice to become the kind of person he will use to bless the world. Faith is choosing and believing God's dream for your life. Nothing starts happening in your life until you start dreaming. In this broadcast, Pastor Rick teaches three things the Bible says we can do as we walk forward in faith toward God's plan for our lives. 
Featured Offer from Pastor Rick's Daily Hope
The Daniel Plan Study Kit
Six-session video-based, small group study from Rick Warren, Dr. Daniel Amen, and Dr. Mark Hyman centers on five essentials for a healthier you: faith, food, fitness, focus, and friends.  With support from medical and fitness experts, Pastor Rick Warren and thousands of people from his congregation started on a journey to transform their own lives. It's called The Daniel Plan and it works for one simple reason: God designed your body to be healthy and he provided everything you need to thrive and live an abundant life.