Family Talk with Dr. James Dobson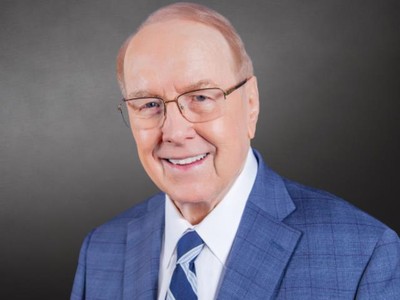 Listen on Family Talk Sirius XM 131
Latest Broadcast
Moms in Prayer - I
8/16/2022
In 1984, Fern Nichols was fearful about sending her two eldest children off to junior high. Realizing that the spiritual warfare would be intense, she asked another mother to pray with her for their kids' protection. That was the humble beginning of Moms in Prayer International, a ministry which now has groups in all 50 states and 140 countries worldwide. On today's edition of Family Talk, Fern compares the efforts of the four friends in the book of Mark, chapter two, who opened a hole in the roof to get a paralyzed man to Jesus. With the heart behind Moms in Prayer, mothers have a similar desperation and determination to bring their children before Christ in prayer.
Featured Offer from Family Talk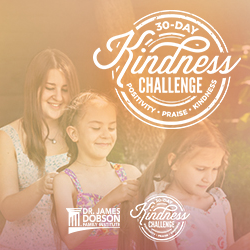 The Family Talk 30-Day Kindness Challenge
The 30-Day Kindness Challenge is a much-needed movement of kindness led by many influential organizations. Sign up now to get daily reminder emails with a tip or hint each day. Be a part of a much-needed movement of kindness.