Gospel in Life with Tim Keller
Listen on Family Talk Sirius XM 131
Saturday
4:00PM - 4:30PM, 9:30PM - 10:00PM
Latest Broadcast
Witness
3/20/2023
The story of Peter's denial and the story of Jesus' arrest and trial are intertwined in Mark 14. We're meant to compare these two stories. Peter is on trial, just like Jesus. Peter is being questioned, just like Jesus. The question is being put in front of us: do you have what it takes to be a person of truth, of integrity, who does the right thing, who stands up for justice, who tells the truth in general and the truth about Jesus in particular, regardless of what it costs you? According to this passage, no, you don't have what it takes—but you can get it. We learn here 1) how Peter failed to be a true witness, 2) how Peter was healed and succeeded in being a true witness, and 3) how that happened. This sermon was preached by Dr. Timothy Keller at Redeemer Presbyterian Church on March 4, 2007. Series: King's Cross: The Gospel of Mark, Part 2: The Journey to the Cross. Scripture: Mark 14:29-31, 53-54, 66-72. Today's podcast is brought to you by Gospel in Life, the site for all sermons, books, study guides and resources from Timothy Keller and Redeemer Presbyterian Church. If you've enjoyed listening to this podcast and would like to support the ongoing efforts of this ministry, you can do so by visiting https://gospelinlife.com/give and making a one-time or recurring donation.
Featured Offer from Gospel in Life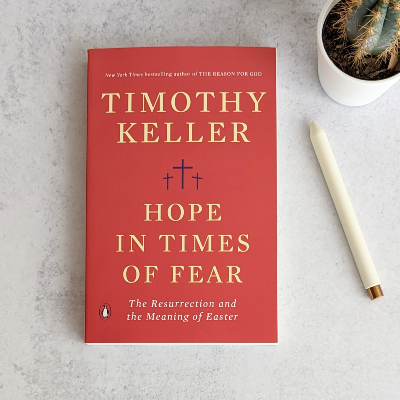 Discover Unshakeable Hope!
 In Tim Keller's book Hope in Times of Fear you'll discover unshakeable hope and assurance for when you encounter life's most difficult circumstances. And you'll gain a deeper and fuller understanding of the meaning of Christ's resurrection. Hope in Times of Fear is our thanks for your gift below to help Gospel in Life share the unshakeable hope of the resurrection with more people.