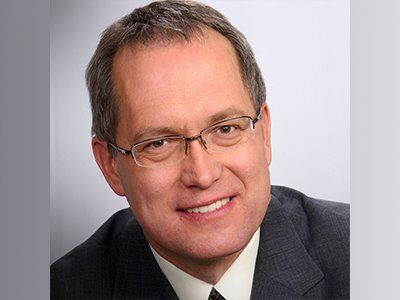 Tune in to hear spiritually uplifting messages from Pastor Michael Oxentenko. Pastor Michael has been Pastoring churches for over fifteen years, helping to grow congregations along multi-ethnic lines.
Show Links:
Michael David Oxentenko grew up in the Appalachian foothills near Galax, Virginia. At the age of fifteen, he left home for a boarding school in North Carolina where he was miraculously reunited with his dying father. Inspired by the faith and witness of his father, he fully committed his life to Jesus Christ. During his teenage years, Michael Oxentenko toured churches in the south preaching the Word of God and directing people to Jesus Christ as the only answer to life's problems.
After completing Fletcher Academy, Oxentenko earned a B.A. in Religion at Southern College in Tennessee where he met and fell in love with his wife Diana. Following graduation, Oxentenko and Diana Green married and served as a pastoral team in the Kentucky-Tennessee Conference. Two years later, they journeyed to Andrews University where Pastor Oxentenko completed his Master of Divinity. The Oxentenkos then pastored five years in the Michigan Conference. During their time in Michigan, Pastor Oxentenko served as a youth pastor in Holland and later as senior pastor of the Oakwood Seventh-day Adventist Church in the Detroit Metropolitan area. Their two sons, Jon-Michael and Donald, were born while pastoring at the Oakwood Church. While in Detroit, the Oxentenkos led the Oakwood congregation in erecting a beautiful new sanctuary near the metropolitan airport in Taylor, Michigan.
Later, the Oxentenkos returned to Andrews University where Pastor Oxentenko began his doctoral pursuit in the field of New Testament studies. His time at Andrews was shortened by God's call to Sligo Seventh-day Adventist Church in Takoma Park, Maryland where he served as senior pastor. Providentially, the Oxentenkos left Sligo to start the collegiate outreach and radio ministry of Reaching Hearts International (RHI). For 16 years, Pastor Oxentenko has nurtured the growth of RHI Ministries from a new church plant and radio ministry to a thriving congregation and global media outreach from its location in Spencerville, Maryland.
Through the years, Pastor Oxentenko's message has consistently pointed people to Jesus Christ and introduced them to the transforming power of the Gospel through in-depth Bible teaching and preaching of the Three Angels' Messages. Pastor Oxentenko's radio program, Reaching Your Heart, is currently aired on WAVA 105.1 FM in metropolitan Washington, D.C., Salem Radio Network (SRN), and aired coast to coast on Sirius XM Satellite Radio, Family Talk Channel 131. The simultaneous broadcasts are aired weeknights at 10:00 p.m. ET.
Pastor Oxentenko and his wife Diana currently reside in Spencerville, Maryland. Their two teenage sons attend Seventh-day Adventist schools in Tennessee.