Call the show at 1-800-KEY-LIFE 539-5433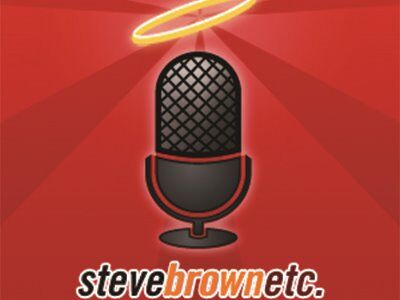 Key Life isn't for everyone. If you want the Bible to be a "book of rules," if you think there is something unspiritual about laughter and dangerous about freedom and if you define faithfulness as conformity to Christian stereotypes, then Key Life probably isn't for you.
But if you're interested in an honest, non-manipulative and thoughtful presentation of Biblical truth in the context of Christ's unconditional love, Key Life may be for you. If you need to hear the hopeful truth that God isn't mad at you, Key Life is for you.
On Fridays, Steve and his colleague, Pete Alwinson, spend the 15 minute program answering listeners questions. The two men are completely open about their feelings and make listeners feel included as they spend a lot of time diving into each question posed.
For more information or to listen to the program, visit http://www.keylife.org/programs/key-life
Show Links:
---
He's not your mother and he's not your guru. He's Steve Brown - a speaker, author, former pastor and seminary professor, and founder of Key Life Network, Inc.

At Key Life, Steve serves as Bible teacher on the radio program Key Life and the host of the talk show Steve Brown, Etc. Prior to Key Life, Steve served as a pastor for more than thirty years and continues speaking extensively.

Steve has also authored numerous books, including How to Talk So People Will Listen, Three Free Sins, Hidden Agendas and his latest release, Talk the Walk: How to Be Right Without Being Insufferable (now available as an audiobook).