What Cain and Abel Teach Us about the Way Out of Sin - (Genesis 4:6-7) - Your Daily Bible Verse - September 20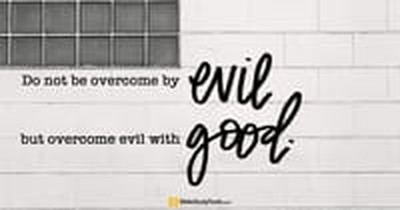 Crosswalk.com

BIBLE VERSE OF THE DAY: So the Lord said to Cain, "Why are you angry? And why has your countenance fallen? If you do well, will you not be accepted? And if you do not do well, sin lies at the door. And its desire is for you, but you should rule over it." Genesis 4:6-7
What Cain and Able Teach Us about the Way Out of Sin
by Jennifer Waddle
Even though I already know the outcome of the story, each time I read Genesis 4, I find myself thinking, Sin is right outside your door, Cain! Hurry, get a broom and sweep it off the porch!
But as we know, God's warning went unheeded. Cain proceeded to rise up against his brother and kill him. Cain did not understand that the KEY to mastering sin—yielding to the Lord's admonition.
It's really no different with us, is it? We get a "check" in our spirit—a warning from God—yet we choose to ignore Him. The Lord not only warns us when our sin is right outside the door, He gives us everything we need to rule over it.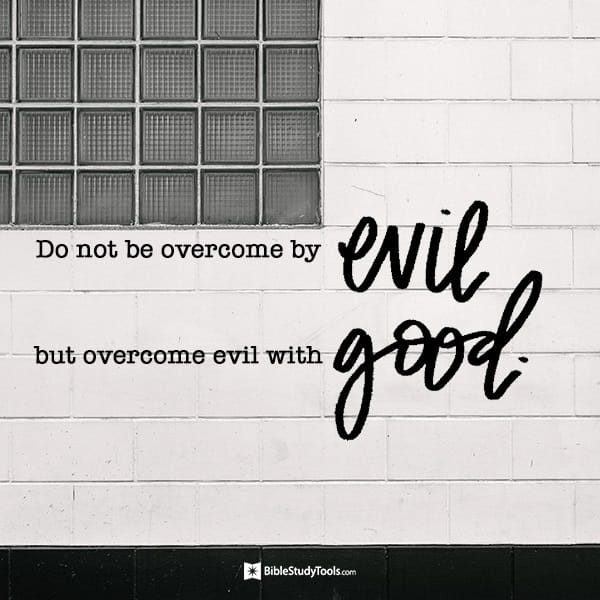 Here are 3 ways the Lord provides a way out of sin.
1. "…but God is faithful, who will not allow you to be tempted beyond what you are able, but with the temptation will also make the way of escape, that you may be able to bear it." 1Corinthians 10:13
Our temptations are never more than we can bear. Even when they feel overpowering, God always provides the way out. In times of temptation, we can ASK the Lord to show us the nearest escape route—and count on Him to provide it.
2. You are of God, little children, and have overcome them, because He who is in you is greater than he who is in the world. 1 John 4:4
Sin feels powerful. Its grip can seem too strong to loosen. However, sin is weak and powerless against the One who lives in us. We have the ultimate Source of strength, yet we either try to fight the temptation on our own, or we completely ignore the Holy Spirit.
Once we declare that God lives in us, nothing can stand against it! The way out of sin is yielding to the Spirit. For it's not by our power or might, but by His Spirit says the Lord! (Zechariah 4:6)
3. Do not be overcome by evil, but overcome evil with good. Romans 12:2
When God questioned Cain about his anger, He knew exactly what Cain's intentions were. The Lord's thought-provoking questions were an attempt to get him to stop and think about his actions.
If you read all of Genesis 4, the Bible explains that Cain did not give the first fruits of the land, while Abel offered God the firstborn of his flock. The Lord respected Abel's offering, but Cain's, He rejected. Cain was overcome with evil because he refused to do what was good.
For us, choosing to do what is right, even when we don't feel like it, will triumph evil every time. So, the next time sin is crouching at your door, go ahead and grab that broom. Sweep it away before it even stands a chance!
---
Jennifer Waddle is best known for offering Biblical encouragement for women in the trenches of life. She is the author of several books on Amazon, including Prayer Worrier: Turning Every Worry into Powerful Prayer. She is also a contributor for GotQuestions.org and WomensMinistryTools.com. She resides with her family near the foothills of Cheyenne Mountain—her favorite place on earth.
You can connect with her at www.jenniferwaddleonline.com or check out her books on Amazon.
We want to experience God through the Bible… we really do!
But our good intentions fall flat when reading the Bible just doesn't seem to help us experience God in a real way. What should feel alive often feels confusing and boring and irrelevant. But it doesn't have to.
In the How to Study the Bible podcast, pastor and Bible teacher Nicole Unice brings life back to reading the Bible by walking listeners through her Alive Method of Bible study, helping us personally encounter God through his Word by giving us a practical, clear road map for understanding, interpreting and applying Scripture to our lives. Just click below to start listening now!